The last year has seen a dizzying array of food contamination from all the food groups. We've had spoiled peanut butter, contaminated egg products, tainted beef, and spoiled canned foods, and contaminated vegetables in our supermarkets and grocery stores. The toxins have ranged from E.coli bacteria to salmonella that have killed at least 3 people, sickened thousands, and touched every state in the country. The number of outbreaks of foodborne illnesses nearly doubled in the time period of 1995-2000. The bad news is that health officials don't seem to have a handle on how to stem the tide or deal with the problem.
For more information on this subject, please refer to the section on Defective and Dangerous Products.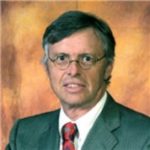 Admitted to both the California State Bar and the Florida State Bar, Joseph Saunders has also practiced in the United States District Court and the United States Court of Appeals. His philosophy is to provide aggressive, quality representation and seek fair compensation for individuals and their families who have suffered injury or death at the hands of insurance companies, large corporations, medical providers or governmental entities.