More than 3 million fitness balls have been recalled after they burst, causing back and neck injuries to those using them. The balls in question are sold by department stores and sports shops around the country. Brands include Bally, Everlast, Valeo, and BodyFit. They were distributed by EB Brands of Yonkers, NY and made in China.
The fitness balls, the latest fitness craze in the US, are used by many in gyms, fitness centers, and at home. The balls are primarily used for abdominal exercises (crunches) and stability exercises that focus on the core. Fitness ball defects can cause serious injury to the back, neck and extremities.
The recalled fitness balls come in 55-, 65- and 75-cm diameter sizes. The Consumer Product Safety Commission stated that the balls have burst when overinflated. There have been 47 reports of bursting fitness balls thus far.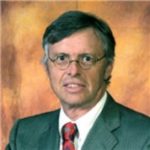 Admitted to both the California State Bar and the Florida State Bar, Joseph Saunders has also practiced in the United States District Court and the United States Court of Appeals. His philosophy is to provide aggressive, quality representation and seek fair compensation for individuals and their families who have suffered injury or death at the hands of insurance companies, large corporations, medical providers or governmental entities.