US Marshals have seized 23,300 bottles of three separate dietary supplements through a court order. The U.S. District Court for the Eastern District of Michigan, Southern Division entered a consent decree for the FDA to seize and destroy diet supplements manufactured by LG Sciences LLC, of Brighton, Michigan. The products were sold as "Methyl 1-D," "Methyl 1-D XL," and "Formadrol Extreme XL." The seizure came after the FDA determined the body building supplements contained active ingredients that have not been tested for safety.
The unregulated world of dietary supplements, body building pills, and weight loss products such as Hydroxycut have been a boon to manufacturers and a bane for consumers who want to maximize the benefits of exercise and weight training.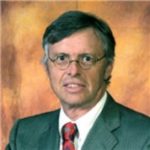 Admitted to practice law in all federal multidistrict litigation courts, the California State Bar and the Florida Bar. His philosophy is to provide aggressive, quality representations and seek fair compensation for individuals and their families who have suffered injury, death, or sexual abuse.