A Kentucky woman who died after being admitted to Central Baptist Hospital in Lexington, Kentucky for symptoms of E. coli poisoning, may have been infected by the ground beef recently recalled by American Foods Group. Kentucky health officials are trying to determine the nature and source of her E. coli infection. The American Foods ground beef was recalled on November 24, 2007 and the health officials are testing the ground beef she consumed prior to falling ill. The ground beef in question was produced in Green Bay, Wisconsin on October 10, 2007 and was distributed to stores in Indiana, Kentucky, Maryland, Ohio, Tennessee, Wisconsin and Virginia.
For more information on this subject, please refer to the section on Defective and Dangerous Products.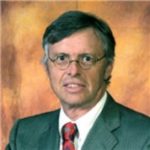 Admitted to practice law in all federal multidistrict litigation courts, the California State Bar and the Florida Bar. His philosophy is to provide aggressive, quality representations and seek fair compensation for individuals and their families who have suffered injury, death, or sexual abuse.