The Foreign Manufacturers Legal Accountability Act of 2009 (S. 1606) is a good consumer protection bill that's been introduced in the US Senate by Senators Dick Durbin, Sheldon Whitehouse, and Jeff Sessions. Essentially, the bill aims to hold foreign companies accountable for defective products that injure US consumers.
Presently, foreign manufacturers who export defective products into the US that injure American are not held accountable because it's difficult to hold foreign companies accountable in US courts. The new legislative proposal would accomplish the following:
Requires manufacturers to have an "agent" located in at least one state where the company does business that would accept service of process for any civil and regulatory claims.
Companies would consent to state and federal jurisdiction, holding foreign manufacturers accountable to those judicial standards.
According to the American Association for Justice, "
"The legislation covers products regulated by the Consumer Product Safety Commission (CPSC), such as children's toys; the Food and Drug Administration (FDA), including prescription drugs and medical devices; and the Environmental Protection Agency (EPA), like pesticides.
'Finally, foreign corporations will be on notice that their products must meet our standards and be subject to our legal system,' added Tarricone. 'Not only will American businesses be on a level-playing field with foreign corporations, but consumers will now have the added security that our civil justice system offers.'
Aside from the toxic drywall produced, this legislation would cover imported products seen in the news like poisonous toothpaste that contained diethylene glycol, children's toys and jewelry coated with toxic levels of lead paint, and pet food that contained melamine, a compound used to make plastic."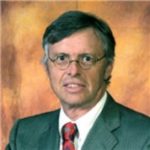 Admitted to practice law in all federal multidistrict litigation courts, the California State Bar and the Florida Bar. His philosophy is to provide aggressive, quality representations and seek fair compensation for individuals and their families who have suffered injury, death, or sexual abuse.