Great strides were made in 2007 to educate the courts and juries about the great deception over the past few decades that led many to ingest combination hormone therapy products such as Prempro and Premarin in combination with Provera. Conventional wisdom about these hormones is finally shifting, especially in light of an unprecedented drop in national cancer registries that dovetails with the drop in use of the drugs after publication of the WHI Study results in July of 2002. All of this new data is also helping to answer the question of whether these drugs promote the development of breast cancers (and they do). It is a shame that the drug manufacturers were unable or unwilling to provide answers to these important questions during the decades when women were ingesting the drugs after being reassured that the risks of invasive breast cancer and ovarian cancer were non-existent or insignificant, especially when balanced against the "body of evidence" of HRT benefits that included supposed protection against heart disease, Alzheimer's disease, and a number of other significant conditions. Today, many of these supposed benefits have been disproven, and women have far more choices in dealing with menopausal symptoms.
A number of trials were completed during 2007. Several favorable verdicts were obtained in state court in Philadelphia on behalf of plaintiffs against Pfizer and Wyeth with awards ranging from $1.5 million to $3 million. Unfortunately, those verdicts were overturned by judges, but appeals are pending and hopefully the verdicts will be restored by the appellate courts in 2008. Two cases were tried in the federal MDL proceedings in Little Rock, and both of those trials resulted in verdicts in favor of Wyeth. In October of 2007, a state court jury in Reno returned a monumental $134 million verdict on both compensatory and punitive damages in favor of three plaintiffs who all developed invasive breast cancers after long-term ingestion of combination hormone therapy products, which included equine-derived estrogens (such as those contained in Premarin and Prempro) and a synthetic progestin (as was included in the name-brand Provera and in the generic formulation known as medroxyprogesterone acetate). Several other trials were canceled after Wyeth and Pfizer settled the claims of those plaintiffs for confidential sums.
There are a number of additional trials scheduled against Wyeth and Pfizer for 2008 on behalf of women who developed breast cancer after long-term use of HRT drugs. These trials will be held in the federal multi-district litigation proceedings in Little Rock, Arkansas and in state courts in New Jersey, Kentucky, Alabama, and Florida. The law firm of Alley, Clark, Greiwe & Fulmer is currently preparing for the first trial in Florida involving the wrongful death of a Pinellas County woman who died in late 2006 after a valiant battle with advanced breast cancer that was diagnosed after her use of Prempro.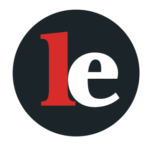 The Legal Examiner and our Affiliate Network strive to be the place you look to for news, context, and more, wherever your life intersects with the law.