Bausch & Lomb, Inc., the maker of ReNu with MoistureLoc contact lens solution, has been acquired by the private equity firm Warburg Pincus for $3.67 billion. This may have implications for the pending for the lawsuits pending against the eye contact lens manufacturer. ReNu with MoistureLoc has been associated with fusarium keratitis, a bacteria that has the potential to cause blindness. As of June 30, 2006, the Centers for Disease Control (CDC) had confirmed 164 cases of Fusarium Keratitis. The same report said that those infected with Fusarium Keratitis were 20 times more likely to have used the Renu with MoistureLoc solution. The CDC report determined that bad hygiene habits among users were not to blame for the infections, but that the contact lens solution appeared to have poor disinfectant qualities. This is important since Bausch & Lomb's first line of defense was to blame contact lens users for improper cleaning habits.
For more information on this subject, please refer to the section on Drugs, Medical Devices, and Implants.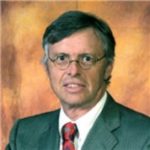 Admitted to both the California State Bar and the Florida State Bar, Joseph Saunders has also practiced in the United States District Court and the United States Court of Appeals. His philosophy is to provide aggressive, quality representation and seek fair compensation for individuals and their families who have suffered injury or death at the hands of insurance companies, large corporations, medical providers or governmental entities.