It's hunting season!
Crossbows were romanticized in The Walking Dead and The Hunger Games, but if you are thinking about getting one, there is something you should know about crossbows, particularly Barnett crossbows
Barnett Jackal Barnett Ghost 350 Barnett Crossbows – Fast, Powerful and Dangerous
Crossbows are fast, with a coiled spring action that can amputate a thumb like butter and fracture joints if the crossbow does not have a simple, inexpensive piece of equipment called a finger or thumb guard.
Barnett Crossbows shoot from 140 feet per second (youth crossbows) to 410 feet per second. Barnett did not put thumb guards on its most popular model, the Jackal, until late last year and in early 2015, some older models are still being sold on the internet without thumb guards. Hunters using rifles may be used to balancing their weapon with their thumb and err by not moving the thumb prior to shooting. Many crossbows have scopes which limit the hunter's sight of his hand while firing the weapon.
Even seasoned crossbows hunters can make an error, in the heat of the hunt, resulting in gruesome injuries.
Barnett Statement to Channel 10 News Inconsistent with Facts
In January, 2015, Barnett issued a statement to Channel 10 News in Florida that read, in part, "Our crossbows are accompanied by an owner's manual and extensive common sense warnings." However, Channel 10 News reported that the images in Barnett's statement and the manual did not match the configuration of the Jackal, the model of their report. The news report also stated that the bow of the Jackal crossbow was top-heavy, causing a hunter to try and balance it, and that the fingers and thumbs are not visible through the weapon's sight.
Barnett Claims that Barnett Crossbow Injuries Caused by Consumers Lacking Common Sense
We previously posted a blog on this website stating that David Barnett, Vice President of Barnett Outdoors, LLC, stated under oath in a deposition, that Barnett is not responsible for injuries sustained by their customers. "I know that any incident that happened with a crossbow are people who are not familiar with a crossbow. And people who haven't read instructions, haven't looked at labels, have no intention of looking at labels. There's no fault with our equipment. There's no fault with any of our equipment, this is all user error." Yet, Barnett's lower-priced crossbows seem to deliberately target novice crossbow users.
If Barnett does, in fact, believe that user error is the reason thumbs are being wholly or partially amputated, and hands are being mangled, then why not issue a very inexpensive fix, a plastic thumb guard, on Barnett's older crossbows?
Barnett Litigation Expected to Grow
Despite the climbing number of complaints and lawsuits, Barnett Outdoors, LLC has not yet issued thumb guards to owners of their older crossbows. This is another case of manufacturers putting profits before safety. If you would like to get more information on Barnett crossbow lawsuits, please contact us at (800) 748-7115.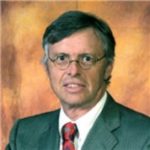 Admitted to practice law in all federal multidistrict litigation courts, the California State Bar and the Florida Bar. His philosophy is to provide aggressive, quality representations and seek fair compensation for individuals and their families who have suffered injury, death, or sexual abuse.