This past December, the US Consumer Product Safety Commission announced the recall of six models of Barnett Outdoors crossbows after hunters were seriously injured while using the crossbows.  The recalled models are the Barnett Ghost 415 Monochrome Model #78044, the Barnett Ghost 415 Mossy Oak Model #78059, the Browning OneSixTwo Model #80004, the Browning OneSixOne Model #80005, the Barnett Razor Ice Model #78212, and the Barnett Razr Model #78210.  Each of the crossbow models can be identified by their model numbers printed on the limbs of the riser and dome label on the bow. While both the Barnett Ghost 415 Monochrome and the Barnett Ghost 415 Mossy Oak have their model names featured on each and twice on the front of the recalled crossbows, the Browning OneSixTwo and OneSixOne differ in that they have their names printed once on the front. All of the Barnett crossbows feature triggers that are silver in color. The crossbows' safety on the affected triggers is black.
The sensor that detects whether an arrow is properly loaded can malfunction, which can cause the crossbow to fire unexpectedly, posing an injury hazard to the user or bystander.  The recall was issued so that the crossbows sensor device may be repaired.
According to the CPSC, there are approximately 3,300 crossbows on the market.  The crossbows were sold at Cabela's, Bass Pro Shops, Dicks Sporting Goods and other retailers from April 2016 through November 2016 for between $800 and $1,600.  The crossbows were manufactured in the US and the defective sensors were made in China.
This is not the first problem concerning the Barnett Outdoors crossbow.  Several models of Barnett hunting cross bows including the Jackel, Penetrator, Wildcat C5, and Buck Commander were negligently designed without a thumb guard on the stock of the bow. The absence of a thumb guard allows the shooter's thumb to rise into the path of the bow string.  Several of my clients have suffered amputations and other severe finger injuries as a result of this design defect.
In 2015, another Barnett hunting product was recalled from the US and Canadian markets.  The Black Widow slingshot's wrist strap can slip off the wrist brace when the slingshot's pouch is pulled back which can result in the body of the slingshot snapping back and striking the user.  Serious injuries have resulted from this defect as well.
If you've been injured by any of these Barnett Outdoors crossbows or sling shot, call me for a free legal evaluation at 1-800-748-7115.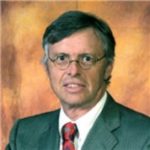 Admitted to practice law in all federal multidistrict litigation courts, the California State Bar and the Florida Bar. His philosophy is to provide aggressive, quality representations and seek fair compensation for individuals and their families who have suffered injury, death, or sexual abuse.