Aqua Dot became so popular that it made Wal Mart's list for top toys to give for Christmas. Yesterday, 4 million of the toys have been recalled because the toys are toxic if ingested. They've already induced comas in at least 2 children. Scientists say a chemical coating on the beads, when ingested, metabolizes into the so-called date rape drug gamma hydroxy butyrate. When eaten, the compound made from common and easily available ingredients can induce unconsciousness, seizures, drowsiness, coma and death.
For more information on this subject, please refer to the section on Defective and Dangerous Products.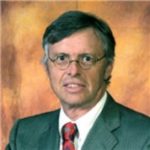 Admitted to practice law in all federal multidistrict litigation courts, the California State Bar and the Florida Bar. His philosophy is to provide aggressive, quality representations and seek fair compensation for individuals and their families who have suffered injury, death, or sexual abuse.