Cargill Meat Solutions is recalling 1 million pounds of ground beef after inspectors found a sample testing to be contaminated with the Ecoli 0157:H7, a potentially lethal form of the bacteria that causes bloody diarrhea and dehydration. The young, elderly, and those with compromised immune systems are particularly susceptible to the dangers of the Ecoli bacteria. This marks the second beef recall this month for Cargill. On October 7th, the company recalled 844,000 pounds of contaminated beef.
For more information on this subject, please refer to the section on Defective and Dangerous Products.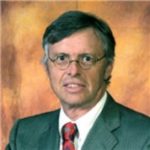 Admitted to both the California State Bar and the Florida State Bar, Joseph Saunders has also practiced in the United States District Court and the United States Court of Appeals. His philosophy is to provide aggressive, quality representation and seek fair compensation for individuals and their families who have suffered injury or death at the hands of insurance companies, large corporations, medical providers or governmental entities.