According to the United States Drug Enforcement Agency, which tracks the path of every single pain pill sold in the United States, 76 billion oxycodone and hydrocodone pain pills were sold from 2006 through 2012. During this growing drug epidemic manufacturers increased production about 51 percent from 8.4 billion in 2006 to 12.6 billion in 2012.
Now the drug companies that provided the fuel for our nation's drug crisis are accused of aggressive marketing of opioids while ignoring or downplaying risk of addiction and overdose and of failing to report suspicious orders and distribution – all in the name of profit. Communities were ravaged, families destroyed, and people died. According to the U.S. Centers for Disease Control and Prevention, 702,000 people died in the nation from 1999 to 2017 from a drug overdose, and 68% of those deaths were attributed to opioid overdoses.
During this period, six companies were responsible for distributing the majority of pills: McKesson Corp., Walgreens, Cardinal Health, AmerisourceBergen, CVS and Walmart. The four companies who manufactured the majority of these opioids were SpecGx, a subsidiary of Mallinckrodt; ­Actavis Pharma; Par Pharmaceutical, a subsidiary of Endo Pharmaceuticals; and Purdue Pharma.
The case against these pharmaceutical companies is simple – what responsibility do they bear for helping create, and then profit, this deadly epidemic? I believe that ultimately these companies are responsible. They prioritized profits over human suffering. When dire reports of opioid addiction began to surface, they increased production. When people overdosed and died, they denied responsibility.
If you or a loved one became addicted to opioids that were prescribed by a doctor, such as Vicodin, hydrocodone, Percocet, Oxycontin, oxycodone or others and suffered through rehab, the loss of a job, losing custody of a child, or an ended marriage, we can explore your legal options. If you lost someone you care about died from an overdose, we can offer you a qualified opinion on your potential opioid lawsuit.
Through cases like these, we may be able to help stop the spread of opioid addiction.
If you have suffered from dependence on a prescription opioid call Saunders & Walker for a free confidential consultation about whether you may have a claim for monetary compensation from the bankruptcy fund. Call us at 800-748-7115.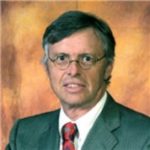 Admitted to practice law in all federal multidistrict litigation courts, the California State Bar and the Florida Bar. His philosophy is to provide aggressive, quality representations and seek fair compensation for individuals and their families who have suffered injury, death, or sexual abuse.