The Boy Scouts of America has filed for bankruptcy. Facing hundreds of lawsuits from men who say they were sexually abused as Scouts, the organization is using the Chapter 11 process to create a trust to provide compensation to victims.
On May 18, 2020, the bankruptcy court set November 16, 2020, as the "bar date" deadline for abuse survivors to file a claim in the bankruptcy. Any victim who fails to file a claim by this deadline will be forever "barred" from filing their claim against the Boy Scouts, and this includes any right to compensation. This deadline applies to every victim and it is imperative they file claims prior to November 16, 2020.
In 2019 a researcher hired by the Boy Scouts revealed that for more than 100 years, the BSA has kept so-called "perversion files" — internal records that tracked and, in theory, aimed to weed out suspected pedophiles within Scouting ranks.  An expert hired to review of the files identified 7,819 perpetrators suspected or implicated in the abuse of more than 12,000 scouts nationwide. That number is believed to be larger because the records were incomplete. A previous Boy Scout policy required files of ineligible volunteers to be destroyed when they turned 75 or died.
The Boy Scouts of America, while initially denying it during congressional hearings, have now admitted that they allowed sexual predators to return to scouting "decades ago" even after "credible accusations of sexual abuse."
Unlike the Catholic Church, in which sex abuse cases have been well publicized in recent years, the Boy Scouts had avoided widespread attention until recently. This changed with a 2010 case in which an Oregon jury awarded a man who was sexually abused in the early 1980s with nearly $20 million.
Since the Oregon case, many states have begun to relax statute of limitations in sexual abuse cases. Some states have also created "lookback" windows, which allow victims of sexual abuse to sue no matter how long ago the alleged abuse took place. Victims can file civil suits against both their alleged abusers such as scoutmasters and the Boy Scouts of America. These "windows" allow victims of sexual abuse to sue no matter how long ago the alleged abuse took place.
If you were abused as a member of any organization affiliated with a member of the Boy Scouts of America or their related organizations such as Explorers, Sea Scouts and Venturing, you now have a chance to file a claim for the harm you suffered. But all sexual abuse claims filed in connection with the Boy Scouts of America's bankruptcy proceedings must be filed by 5 p.m. EST on November 16, 2020.
At Saunders & Walker we are a nationally recognized leader in defending victims of sexual abuse. If a Scoutmaster or another member of the Boy Scouts of America and affiliated organizations has sexually abused you, or anybody you know, please contact Saunders & Walker at 1-800-748-7115 to discuss your legal options. All conversations will be kept strictly confidential.
The Continuing Crisis of Sex Abuse in the Boy Scouts of America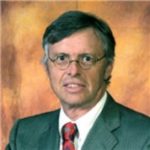 Admitted to practice law in all federal multidistrict litigation courts, the California State Bar and the Florida Bar. His philosophy is to provide aggressive, quality representations and seek fair compensation for individuals and their families who have suffered injury, death, or sexual abuse.