A recent report from the International Consortium of Investigative Journalists has provided the most exhaustive and in-depth look at the failures of governments worldwide to ensure the safety of medical devices. It presents the case that, "health authorities across the globe have failed to protect millions of patients from poorly tested implants that can puncture organs, deliver errant shocks to the heart, rot bones and poison blood, spew overdoses of opioids and cause other needless harm."
The report, Medical Devices Harm Patients Worldwide As Governments Fail on Safety, doesn't deny that for many, medical devices are of clear benefit and improve patient's quality of life. But too often, patients are harmed because in the quest to maximize profit, safety and long term testing are often compromised. The United States and other countries hold even complex implants to a lower safety-testing standard than most new drugs. Flawed devices linger on the market as injuries mount. Under a free-for-all global system, device companies pull implants in some countries while continuing to sell them in others. Ultimately, the thirst for profit has led manufacturers to rush products to market and risk the lives of the patients they were supposed to help.
They key findings in the report include;
– Medical devices improve and save lives, but governments have allowed products on the market with little or no human testing that went on to cause great harm
– Devices pulled off the market in some countries over safety concerns remain for sale in others
– The device industry, and the regulators that oversee it struggle to quickly identify hazardous implants after they are released, leaving patients exposed
– Manufacturers, doctors, and others potentially linked more than 1.7 million injuries and nearly 83,000 deaths to medical devices in reports to U.S. regulators over the last decade
– Some of the highest-profile controversies in recent years involve products marketed to women, including contraceptive coils, vaginal mesh, and breast implants.
None of the findings in this exceptional article by the ICIJ came as a surprise to me. For most of my career I have defended patients in the United States who were harmed by defective and dangerous medical devices. In most of those cases it was always revealed that the underlying cause plaintiffs were willing to risk the health of the patients they served was plain and simply greed. Take Johnson & Johnson for instance, roughly 80 percent of the company's revenue and 91 percent of its profit—comes from high-margin medical devices: artificial hips and knees, heart stents, surgical tools and monitoring devices; and from still higher-margin prescription drugs. In 2014 Johnson & Johnson had over $74 billion in annual revenue.
The recent failure of metal-on-metal hip implants is the worst medical device failure in history and the most glaring example of how this thirst for profit can drive an industry into negligence and disregard for patient safety.
The J&J ASR hip implant lawsuits claimed metal-on-metal hips caused a muscle-eating, metal poisoning called metallosis. In 2013 it was revealed that J&J was aware of problems with its ASR hips as early as 2005 but waited until 2010 to issue a global recall. Between 2013 and 2015 this mass failure drove J&J to settle 9,000 ASR lawsuits in the U.S. for $4.4 billion.
It was revealed during the lawsuits that J&J was aware of the risks many of its products posed, even as it continued to aggressively market them. This same pattern also emerged in other high profile lawsuits J&J faced – the mental health drug Risperdal for causing men to grow breasts and accusations its talcum powder products caused cancer.
It is hard not to see the calculus in the business decisions behind all these product failures. In 2017 Johnson & Johnson reported $76 billion in revenue with more than a third of that coming from medical devices such as hip replacements. The pharmaceutical giants annual report for that same year also showed the company faced roughly 132,000 lawsuits over its products in U.S. courts, and seven of the 10 largest jury verdicts against medical companies in the U.S. were against J&J. and totaled more than $900 million.
But those court losses amounted to only a fraction of company revenues. In 2017, despite accusations of faulty products and massive jury awards, J&J's revenue actually grew by more than 6 percent. Their annual report announced that the weight of pending lawsuits "is not expected to have a material adverse effect on the Company's financial position." Even taking into account the hundreds of millions of dollars in legal fees the company spent, and is still willing to spend to fight actions against it, they seemingly don't fear product failure or harming patients as long as there is profit to be gained.
This attitude that profits trump safety is prevalent in the industry and seems to have regulatory support. From 2008 to 2012, the FDA approved 400 implanted devices of moderate to high risk without any clinical testing. There remains a public assumption that medical device approval requires rigorous testing. But in fact, the overwhelming majority of medical devices on the market that are implanted in patients undergo no clinical trials. Of the very high-risk devices capable of causing serious injury or death only 5 percent even underwent two clinical trials.
In this advantageous regulatory climate, drug and device manufacturers offer financial incentives to tip the scales even farther in their favor. The U.S. requires drug and device manufacturer to disclose payments to physicians and according to an ICIJ analysis of data from the Centers for Medicare & Medicaid Services the 10 largest medical device companies paid nearly $600 million to doctors or their hospitals in 2017. This figure doesn't include device-related payments from heavyweights that sell other products such as Johnson & Johnson or Allergan.
In this market climate of lax safety, high profits, and favorable regulatory oversight, drug and device manufacturers can choose to ride out what have become seemingly routine court verdicts or settlements in the billions of dollars. There is often incentive not to act even when problems arise with products. At Saunders & Walker see daily the damages that has been wrought on patients. We are representing clients who were injured, or families of patients who died because of defective drugs and medical devices. These currently include device lawsuits for hip implants, the Essure birth control device, IVC filters, and transvaginal mesh; and drug lawsuits for Risperdal, talc products, Taxotere, Propecia, Irbestaran, and Zostovax.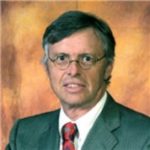 Admitted to practice law in all federal multidistrict litigation courts, the California State Bar and the Florida Bar. His philosophy is to provide aggressive, quality representations and seek fair compensation for individuals and their families who have suffered injury, death, or sexual abuse.