Deer hunting season recently began in many states around the country, and with it, another onslaught of crossbow injuries resulting in claims against Barnett Outdoors, LLC. Although Barnett was forced to place "finger reminders" on their crossbows some years ago, many of these 'reminders' are insufficient in protecting hunters engaged in the heat of the hunt.
Barnett has refused to recall crossbows that were manufactured prior to their implementation of the finger reminder.  As a result, Barnett's dangerous crossbows continue to be sold online and in stores, and the people who use them continue to suffer egregious injuries, including full and partial amputations, crushed thumbs with multiple bone splintering fractures; permanent loss of the use of the thumb; permanent loss of the thumbnail; nails that grow into the skin when they do grow back, permanent lifetime pain; weather sensitivity; loss of employment income; loss of relations with a significant other; to name just a few.
Another issue that occurs with Barnett crossbows, which is not as widely known, is a potential for the string to prematurely discharge. Although these cases are fewer in number, we are also investigating these crossbow claims.
Education is a resource for individuals in preventing crossbow injuries.  A crossbow is unlike a gun.  Sometimes, sighting a crossbow through a scope puts the mind's eye on what is being seen through the scope and takes it off the location of the hands.  It is natural to want to wrap the hand around the stock of the crossbow.  While other manufacturers acknowledge the dangers that face crossbow hunters who must act quickly when the opportunity arises, Barnett continues to disregard the safety of their consumers, choosing profit instead.
The North American Crossbow Federation's website  lists each state's requirements for hunters. /
Under each state listed is a link entitled 'Read More' which if clicked upon, brings up that state's website regarding rules, regulations, education requirements, licenses, permits and other related and general information for hunters.
http://www.northamericancrossbowfederation.com/crossbow-regulations.html
In most states, there are particular seasons for crossbow hunters.  Many states and provinces across the US and countries around the world require crossbow education through The International Bowhunter Education Program (IBEP) course.
States in the US and provinces in Canada that require IBEP courses/certifications are:
Alaska
Connecticut
Idaho
Maine
Montana
Nebraska
New Brunswick
New Hampshire
New Jersey
New York
Nova Scotia
Quebec
Rhode Island
South Dakota
Vermont
While it is true that there may be warning labels on the crossbow and in the manual, the industry engineering standard is to remove hazards from the design of the product.  However, in the case of the crossbow, the string, which is the potential hazard, is necessary in the design.  The second option for engineers is to design a finger protection device to avoid the natural urge of the individual to hold the stock of the crossbow.
Barnett continues to maintain that warnings and/or their finger "reminders" are enough. The injured plaintiffs respectfully disagree.
Saunders and Walker, P.A. is extremely capable, experienced, and knowledgeable regarding all aspects of Barnett crossbow litigation.  If you have suffered a Barnett crossbow injury, please give us a call at our toll-free number; (800) 748-7115.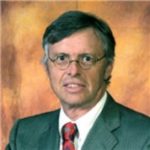 Admitted to practice law in all federal multidistrict litigation courts, the California State Bar and the Florida Bar. His philosophy is to provide aggressive, quality representations and seek fair compensation for individuals and their families who have suffered injury, death, or sexual abuse.