The Boy Scouts of America filed for bankruptcy protection this week. It was a long-rumored move that will allow the Boy Scouts to settle current claims and lawsuits and to protect the 110-year-old organization from future childhood sex abuse lawsuits.
The bankruptcy starts a ticking clock for sex abuse victims to seek justice in court.
The bankruptcy court is expected to pause nearly 300 ongoing sex abuse lawsuits against the Boy Scouts as the structure of a trust for paying victims is worked out. The national organization reported assets of $1.4 billion in its latest tax filing.
That court is also likely to set a deadline for additional sex abuse survivors to file new lawsuits, meaning the need for survivors to come forward now to seek justice and closure from the Boy Scouts is more urgent than ever.
The decline of an American institution that once boasted around 6 million members, including astronauts and presidents, is a testament to the bravery of the nearly 2,000 survivors who've come forward with claims. These cases bring awareness to the prevalence of child sex abuse, which in turn helps to protect children in the future.
A University of Virginia professor who testified as an expert witness in one trial involving Scouting sex abuse in Minnesota said the Boy Scouts own decades of records — referred to internally by the Scouts as the "perversion files" — showed close to 8,000 volunteers had been removed because of abuse accusations over the years.
A more recent lawsuit filed in Pennsylvania by a man alleging abuse in the 1970s tallied an additional 350 potential abusers in the Boy Scouts volunteer ranks beyond that 8,000, based on the stories of those victims who've come forward in recent years.
The bankruptcy, and Scouts chairman Jim Turley's public statement to victims that "we believe you, we believe in compensating you," is also a incremental step in acknowledging the failure of the Boy Scouts to protect children throughout its history, and the harm that echoed out over decades.
In January, eight men from across the U.S. (who kept their identities private) filed a new suit alleging abuses at the hands of Boy Scout volunteers going back to the 1970s. Some of those survivors are now in their fifties.
New "revival laws" have made it possible in some states to file suits after the statute of limitations for sex abuse cases has run out. That latest case is notable because none of the men are from states where they have that option. They were, however, still able to file their lawsuit because of a new statute in the District of Columbia that gives plaintiffs until May 2, 2021 to file cases there, the New York Times reported.
In the early 2000s, a group of young men came into my office and told me the horrific story of the local priest who abused them. We called the police and that priest was eventually sent to prison. Since then, I've fought for abuse survivors rights across the U.S., often against the Catholic Church, an institution that much like the Boy Scouts betrayed the trust of families and innocent children by failing to protect them, and sought to keep that negligence quiet for decades.
If a Boy Scouts volunteer or employee sexually abused you, or anybody you know, please contact Saunders & Walker at 1-800-748-7115 to discuss your legal options. Conversations will be kept strictly confidential.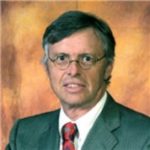 Admitted to practice law in all federal multidistrict litigation courts, the California State Bar and the Florida Bar. His philosophy is to provide aggressive, quality representations and seek fair compensation for individuals and their families who have suffered injury, death, or sexual abuse.