The Camp Lejeune Justice Act has passed another hurdle in the US Senate as it draws closer to signature by President Joe Biden.
Recent amendments to the Camp Lejeune Justice Act, which is part of the Honoring Our PACT Act, will force another vote in the Senate before it goes to President Joe Biden's desk.
Once the bill is passed, anyone impacted by the issues at Camp Lejeune between 1953 and 1987 will have two years to file a claim.
There is no firm date on when exactly the Senate will hold another vote, but the bill is expected to pass again and head to the President for his signature.
The legislation arose after military personnel and their families who'd been stationed at Camp Lejeune between 1953 and 1987 experienced serious medical issues after drinking the contaminated water at the military base.
U.S. Marine Corps Base Camp Lejeune, North Carolina was established in 1942. In 1982, the Marine Corps discovered specific volatile organic compounds (VOCs) in the drinking water provided by two of the eight water treatment plants on base.  Three water-distribution plants — "Hadnot Point, Tarawa Terrace, and Holcomb Boulevard — have historically supplied finished water to the majority of family housing units at the Base and were contaminated with volatile organic compounds (VOCs).
Tests from routine water treatment plant sampling and samples of water supply wells identified that trichloroethylene (TCE), tetrachloroethylene (PCE), vinyl chloride (VC) and benzene contaminated some drinking water sources at Camp Lejeune. They are all colorless chemicals. TCE is a solvent used for cleaning metal parts. PCE is used for dry cleaning and metal degreasing. TCE and PCE degrade in groundwater over time to VC. Benzene is used to make other chemicals which are used to make plastics, resins, and nylon and synthetic fibers.
Exposure to TCE has been linked to kidney cancer, cardiac defects, and Non-Hodgkin Lymphoma while exposure to PCE has been associated with bladder cancer.  Liver cancer has been linked to exposure to vinyl chloride.
Thousands of military veterans and their families have been exposed to these dangerous and potentially lethal chemicals.   The Camp Lejeune Justice Act of 2022 would establish a two-year timeframe from the date of the law's enactment during which Veterans, their families, and others exposed to contaminated drinking water on the military base could commence legal action. This window is critical because it removes legal technicalities, like North Carolina's statute of repose, that have barred claimants from receiving compensation despite having both a history of exposure and a relevant medical diagnosis. Once the law passes, Veterans and their families can finally move forward with a claim for the compensation they deserve.
In order to file a Camp Lejeune lawsuit, you must have been exposed to contaminated water while living or working at Camp Lejeune base, and you must have suffered harm that is linked to the toxic chemicals with which the water at the military base was contaminated.
What constitutes exposure in Camp Lejeune claims? Generally, you (or the loved one on behalf of whom you are seeking compensation) must have been exposed to water from contaminated systems at Camp Lejeune for at least 30 days between the dates of August 1, 1953, and December 31, 1987.
The contaminated treatment plants and distribution systems on the base were the Hadnot Point and Tarawa Terrace plants. The Hadnot Point system sometimes supplemented water distributed by the Holcomb Boulevard system, expanding the scope of potential contamination to Veterans and families served by this water system, as well.
Under the Camp Lejeune Justice Act of 2022, the veteran or his or her family member must be able to provide evidence showing either that there is a causal relationship between the toxic exposure resulting from Camp Lejeune contaminated water or "that a causal relationship is at least as likely as not." As such, research findings on the health effects of these VOCs are integral to the success of a Camp Lejeune lawsuit.
Our law firm has year of experience with toxic exposure cases including contaminated ground water cases. If you were exposed to the water at Camp Lejeune call us for a free consultation. Our fees are a percentage of recovery. We only charge a fee if you receive a recovery. Call us at 727-579-4500.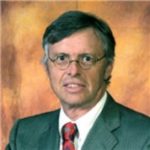 Admitted to practice law in all federal multidistrict litigation courts, the California State Bar and the Florida Bar. His philosophy is to provide aggressive, quality representations and seek fair compensation for individuals and their families who have suffered injury, death, or sexual abuse.