In August Congress enacted the Camp Lejeune Justice Act (CLJA), which revives barred lawsuits. The CLJA creates a broad federal right to sue for anyone allegedly harmed by exposure to contaminated water at the base between 1953 and 1987, so long as they were there at least 30 days during that period.
Prior to the adoption of the CLJA, Camp Lejeune victims could not successfully sue the federal government because it was immune from such lawsuits. Historically it has been difficult, if not impossible for members, former members, and employees of the military to bring lawsuits against the government. Generally speaking, the federal government can only be sued when it allows itself to be sued. Previously the Federal Torts Claims Act (FTCA) has allowed personal injury lawsuits against the federal government, but only in the narrowest of circumstances.
Hundreds of thousands of people served or worked at Camp Lejeune between the 1950's and 1980's and were exposed to the highly contaminated drinking water. Thousands of those are now suffering or have died due to several types of cancers and other serious health conditions. Many of these health problems developed while the victims lived at Camp Lejeune. However health problems arising from toxins in the water supply often don't appear until years after exposure. For decades, victims and their families have attempted to seek justice. Most were denied compensation. Limited attempts were made by the government to compensate some victims with healthcare benefits, but thousands of other people suffering from health problems brought on by the contaminated drinking water at Camp Lejeune have been, until now, prevented from seeking compensation in court.
Among the many health conditions that have been linked to Camp LeJeune toxic contamination are:
Bladder cancer, breast cancer, liver cancer, kidney cancer, leukemia, and non-Hodgkin's lymphoma.
Birth defects
Female infertility
Hepatic steatosis
Miscarriage
Multiple myeloma
Myelodysplastic syndromes
Neurobehavioral effects
Renal toxicity
Scleroderma
Parkinson's disease
This list by no means exhaustive. Saunders & Walker urges anyone who served at Camp LeJeune and has been diagnosed with any health condition related to Camp Lejeune's contaminated drinking water to contact our attorneys to discuss your legal rights. The Camp Lejeune Justice Act only allows a two-year window for certain individuals to bring claims and recover damages for harm from exposure to contaminated water at the base. The window for Camp Lejeune water contamination victims to file will close on August 10, 2024.
At Saunders & Walker we believe Camp Lejeune water contamination victims have a right receive fair settlement amounts for the harm inflicted upon them while they or a family member was serving our country. If you served, lived, or worked at the Camp Lejeune Marine Corps base in North Carolina for at least 30 days between the years 1953 and 1987, and subsequently were diagnosed with any of the health conditions listed above – you may be eligible for compensation.
Saunders & Walker will evaluate your case and offer legal assistance to any individuals who were harmed by exposure to the drinking water at Camp Lejeune. Please contact Saunders & Walker for a free consultation today at 1-800-748-7115 to discuss your legal options. All conversations will be kept strictly confidential.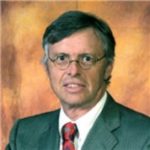 Admitted to practice law in all federal multidistrict litigation courts, the California State Bar and the Florida Bar. His philosophy is to provide aggressive, quality representations and seek fair compensation for individuals and their families who have suffered injury, death, or sexual abuse.