Precious artwork by master American artist and illustrator Norman Rockwell could be among the assets the Boy Scouts of America will have to sell off for settlement money as part of bankruptcy proceedings brought on by sex abuse lawsuits.
The Boy Scouts filed for bankruptcy protection in February, seeking an orderly path forward as it prepares to pay the victims in hundreds of sexual abuse lawsuits the organization is currently facing. The number of cases against the Boy Scouts is expected to grow to a number in the thousands before it's all over.
The bankruptcy is in part meant to give the Scouts time to set up a fund to pay survivors who were sexually abused by its volunteers or employees.
The Boy Scouts reported assets of $1.4 billion in its latest tax filing. This past week, USA Today noted one asset of particular interest that was listed deep in that bankruptcy filing — a collection of paintings by Rockwell that are worth millions.
The newspaper said that, "by mentioning the artwork (the Boy Scouts) appears to be conceding that its collection could be at risk of liquidation to satisfy creditors."
Rockwell maintained a six-decade relationship with the Boy Scouts, during which he painted many covers for the Boy Scouts' magazine Boys' Life, as well as images for calendars and handbooks.
In January, the Associated Press reported that a museum in Youngstown, Ohio was having second thoughts about exhibiting the Boy Scouts' collection of 66 original Rockwells valued at an estimated $130 million, fearing a public backlash due to the sex abuse scandal.
It's a reminder that the artist who probably did more than anyone to define the brightness of the American spirit in the 20th century, saw that brightness at one time in the Boy Scouts. And that makes it all the more striking that the Scouts, once thought of as representing the American ideal, betrayed the trust of the children they were responsible for.
One of Rockwell's most famous images of the Boy Scouts is titled Scout Oath, in which a boy raises a three-fingered salute in front of a relief of the Scout oath that includes the promise to remain "morally straight," defined by the Boy Scouts as a promise to "live honestly" and with "strong character."
Whether or not the Boy Scouts exist in some form when these lawsuits conclude, if the organization is to move forward and be of any value to society it must start by doing whatever it can now to live up to its own values. It must admit the damage it caused by failing to protect children, and acknowledge the victims who are still suffering decades later.
The Boy Scouts seem ready to do that. "We believe you, we believe in compensating you," Boy Scouts chairman Jim Turley has said.
Coming forward if you were sexually abused by a Boy Scouts volunteer or employee is not easy, but it helps to secure that acknowledgement and justice for every survivor.
More importantly, these lawsuits can help prevent child sex abuse in the future. They say that nobody, even a once-esteemed 106-year-old organization like the Boy Scouts, can get away with this.
New "revival laws" have made it possible in some states to file suits after the statute of limitations for sex abuse cases has run out. Recent lawsuits have been brought by survivors now in their fifties, who were abused in the 1970s.
If a Boy Scouts volunteer or employee sexually abused you, or anybody you know, please contact Saunders & Walker at 1-800-748-7115 to discuss your legal options. Conversations will be kept strictly confidential.
—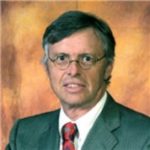 Admitted to practice law in all federal multidistrict litigation courts, the California State Bar and the Florida Bar. His philosophy is to provide aggressive, quality representations and seek fair compensation for individuals and their families who have suffered injury, death, or sexual abuse.