In the U.S. District Court for the Northern District of Iowa, Biomet Inc. failed in its bid to undo the latest verdict against the company regarding its defective M2a Magnum hip prosthesis. The $3.55 million verdict had gone to Lori Nicholson, an Iowa woman who alleged she suffered injury from her Magnum hip prosthesis and claimed that the company knew of problems with the device but prioritized revenues over patient safety.
This decision to let the verdict stand in the Iowa case comes after other high profile rulings against Biomet regarding the M2a Magnum. In the fall of 2020 a Missouri federal jury awarded the plaintiff in a Biomet Magnum hip implant case $21 million in compensatory damages. In 2014 Biomet was ordered to pay $56 million to settle a multi-district lawsuit relating to the defective M2a Magnum.
In 2014 Zimmer acquired Biomet Orthopedics for $13.4 billion. The new company, Zimmer Biomet, is still facing hundreds of lawsuits over the M2a Magnum implant. Many of these lawsuits involving Zimmer Biomet's M2a  Magnum have been consolidated into multi-district litigation in federal court in Northern Indiana.
In the recent Iowa decision Biomet had attempted to claim that the court had originally erred in allowing certain evidence to support claims that the M2a Magnum was defective. The court was blunt in their rejection of Biomet's argument writing that, "considering the totality of the evidence, the court finds there was sufficient evidence of a design defect to support the jury's verdict and denies defendant's renewed  motion for judgment as a matter of law as it relates to this issue."
The court went on to write, "… defendant's (Biomet Inc.) motion for a new trial is denied in its entirety."
In every trial regarding the M2a Magnum, Biomet has continued to insist its devices were safe, ignoring virtually all evidence to the contrary. The Biomet Magnum Hip was promoted for active and younger patients. Like other metal-on-metal hips problems with the Magnum were reported almost immediately after the device's release. They suggested the artificial hip implant is prone to fail within a few years of surgery. Patient's reports often described loosening, dislocation, wear or failure of the implant due to the design of the device. The implant was expected to last more than 15 years, yet many patients have required revision surgery within a few years to replace or correct problems with the M2A Magnum hip implants.
Biomet's unwillingness to acknowledge that the metal on metal M2a Magnum hip implant was defective is appalling, given that Metal-on-metal implants have become the biggest medical device failure in history. These hip implants were claimed to be stronger and more durable, but instead were plagued by higher failure rates and potential exposure to toxins from metal particles released by friction. Biomet's continued desperate efforts to fight Magnum M2A lawsuits only means that patients with their devices continue to suffer, and other patients who have been forced to have painful revisions have yet to be compensated for their suffering.
At Saunders & Walker we continue to accept and file hip implant lawsuits against many of these manufacturers. We are actively investigating the cases of patients who believe they were injured by Biomet hip implants.
If you have received a Biomet Magnum implant and are experiencing unexplained hip pain, Saunders & Walker can help. Contact us at 1-800-748-7115 to discuss your legal options. All conversations will be kept strictly confidential.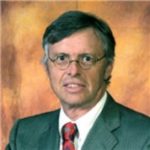 Admitted to practice law in all federal multidistrict litigation courts, the California State Bar and the Florida Bar. His philosophy is to provide aggressive, quality representations and seek fair compensation for individuals and their families who have suffered injury, death, or sexual abuse.