In February 2020 the Food and Drug Administration (FDA) issued a Drug Safety Communication for the weight-loss drug Belviq. According to the FDA, studies show that Belviq increases the risk of certain types of cancers. In response Easai Inc., the manufacturer of Belviq/Belviq XR, agreed to voluntarily withdraw the drugs from the market.
This was a result of emerging data showing that people who had taken the drug as part of a large clinical trial had an increased occurrence of cancer five years later. Since the drug was withdrawn from the market last year, several lawsuits have been filed alleging that Eisai defectively designed and defectively manufactured Belviq.
Just last month Eisai Inc. failed to get design defect claims dismissed in a lawsuit that alleged Belviq caused a woman's breast cancer in which plaintiffs claim alleging maintaining the drug was defectively designed and manufactured.
According to the complaint, "Defendants negligently and/or fraudulently represented to the medical and healthcare community, the Food and Drug Administration … to Plaintiff, and the public in general, that Belviq had been tested and was found to be safe and/or effective for its indicated use. Defendants concealed their knowledge of Belviq's defects, from Plaintiff, the FDA, the public in general, and/or the medical community specifically."
Belviq is the brand name for Lorcaserin, a type of hormone appetite suppressant medication developed for the treatment of obesity. Originally it was developed by Arena Pharmaceuticals and later manufactured and sold by Japanese-based pharmaceutical company Eisai. Lorcaserin is not the first weight-loss medication to get pulled off the market after many years of patient use — fenfluramine/phentermine (Fen-Phen) and sibutrimine (Meridia) are other examples. But the FDA-approved Belviq/Belviq XR have demonstrated serious safety concerns. People taking the drugs are advised to stop taking them and contact the doctor who prescribed them for guidance on next steps.
At Saunders & Walker, P.A. our lawyers are reviewing potential Belviq cancer lawsuits on behalf of former users who:
– Used Belviq or Belviq XR for weight loss since 2012;
– Continued to use the medication for at least three months; and were
– Diaganosed with Pancreatic Cancer, Colorectal Cancer, Lung Cancer or another cancer along the digestive tract.
If you or a loved one have taken Belviq or Belviq XR and have been diagnosed with cancer, you may be entitled to financial compensation. Contact Saunders & Walker at 1-800-748-7115 for a free consultation. www.Saunderslawyers.com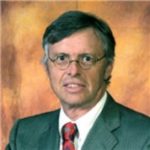 Admitted to practice law in all federal multidistrict litigation courts, the California State Bar and the Florida Bar. His philosophy is to provide aggressive, quality representations and seek fair compensation for individuals and their families who have suffered injury, death, or sexual abuse.