On February 4 a subcommittee of the House Committee on Oversight and Reform issued a scathing report alleging baby food manufacturers were marketing products they knew contained "dangerous levels of toxic heavy metals."
A statement from the subcommittee's chairman, Representative Raja Krishnamoorthi of Illinois, said, "Baby food manufacturers hold a special position of public trust.  But consumers mistakenly believe that these companies would not sell unsafe products. The subcommittee's staff report found that these manufacturers knowingly sell baby food containing high levels of toxic heavy metals. I hope companies will commit to making safer baby foods.  Regardless, it's time that we develop much better standards for the sake of future generations."
The initial investigation began in the fall of 2019. Following reports alleging high levels of toxic heavy metals in baby foods, a House Subcommittee on Economic and Consumer Policy requested internal documents and test results from seven of the largest manufacturers of baby food in the United States, including both makers of organic and conventional products. Four of the companies—Nurture, Beech-Nut, Hain, and Gerber—responded to the Subcommittee's requests. Walmart, Campbell, and Sprout Organic Foods refused to cooperate with the investigation. This prompted concerns that their lack of cooperation might be obscuring the presence of even higher levels of toxic heavy metals in their baby food products.
The findings in the current report are disturbing and show that the most trusted names in baby food knowingly sold products that contained high levels of toxic heavy metals. The shocking principal finding was that:
According to internal company documents and test results obtained by the Subcommittee, commercial baby foods are tainted with significant levels of toxic heavy metals, including arsenic, lead, cadmium, and mercury. Exposure to toxic heavy metals causes permanent decreases in IQ, diminished future economic productivity, and increased risk of future criminal and antisocial behavior in children. Toxic heavy metals endanger infant neurological development and long-term brain function.
In an interview with to the Washington Post, Tom Neltner, chemicals policy director for the Environmental Defense Fund, described it more bluntly, "Exposure to these toxic heavy metals affects babies' brain development and nervous system, it affects their behavior, permanently decreases their IQ and, if you want to boil it down to dollars, their lifetime earnings potential."
Other deeply troubling findings in the report showed that Internal company standards permit dangerously high levels of toxic heavy metals, and documents revealed that the manufacturers have often sold foods that exceeded those levels. It was also revealed that in August 2019 the Trump administration received a secret industry presentation to federal regulators revealing increased risks of toxic heavy metals in baby foods, which the administration then chose to ignore.
This compelling new evidence shows the prolonged failure of these trusted companies from keeping toxic heavy metals out of their baby foods. It also shows the clear failure of the FDA to regulate the safety of baby food for consumers. Each day millions of babies are still being needlessly exposed to these dangerous contaminants. Clear action must be taken now to protect parents and children.
At Saunders & Walker we continue to seek justice and compensation from those who intentionally or negligently cause harm, injury or death to our clients. Our firm is experienced in complex product liability cases and we would like to discuss your case with you by email or telephone at no charge or obligation to you. Please call Saunders & Walker at 1-800-748-7115 to discuss your legal options. All legal discussions will be strictly confidential.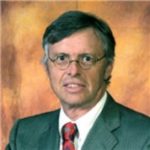 Admitted to practice law in all federal multidistrict litigation courts, the California State Bar and the Florida Bar. His philosophy is to provide aggressive, quality representations and seek fair compensation for individuals and their families who have suffered injury, death, or sexual abuse.