The link between talc and cancer has suddenly become easier to prove. A shocking new report by Reuters indicates that small amounts of asbestos, a known carcinogen, have been lurking in some of the company's talc — the main ingredient of Johnson & Johnson's popular baby powder — as far back as the 1970s. The company allegedly didn't openly communicate results, and many times purposely obfuscated them to both consumers and the Food and Drug Administration.
This past summer jury in St. Louis this year awarded $4.7 billion to 22 women who claimed Johnson & Johnson talc based products caused their ovarian cancer. As a result of that trial, Reuters gained access to thousands of company records that had been filed under seal. The Reuters report focuses on reports and testing that J&J did in the 1970's on both its baby powder and Shower to Shower products. These reports indicate that after the discovery that asbestos was a carcinogen and that it was showing up in talc samples, J&J purposely misled consumers and the FDA regarding the safety of it's talc products. In the early 1980's, consumers lobbied the FDA to require talc-containing products to carry an asbestos warning level, but the agency declined, allegedly relying on J&J sponsored studies to justify the decision. Reuters also uncovered that the pharmaceutical giant successfully influenced U.S. regulators' plans to limit asbestos in cosmetic talc products and scientific research on the health effects of talc.
There is now clear evidence that the link between ovarian cancer and the use of talc products is more than just a casual connection. Other asbestos related cancers such as mesothelioma often take decades to appear after exposure, so even exposure in the 1970's to talc products containing asbestos might still pose future risk. By not warning customers of these dangers Johnson & Johnson knowingly continues to place women's lives at risk.
At Saunders & Walker we have a successful history of representing victims harmed by dangerous products like talc. If you suspect you or a loved one has contracted ovarian cancer after using talc-based products in the genital area, you may be owed money for any combination of pain and suffering, medical bills, lost wages, or in the case of a loved one's death – funeral expenses. Please contact us at 1-800-748-7115 to discuss your legal options. These cases are time-sensitive and it is crucial that you act as soon as possible to determine if you are eligible for compensation.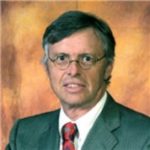 Admitted to practice law in all federal multidistrict litigation courts, the California State Bar and the Florida Bar. His philosophy is to provide aggressive, quality representations and seek fair compensation for individuals and their families who have suffered injury, death, or sexual abuse.