When the Archdiocese of Newark released its own list of those priests who had been accused of sexual abuse of minors, one thing stood out from everything else-the high number of repeat offenders.  Newark has had a number of priests who preyed on multiple children and were never removed or removed too late to protect other children.
Of the 63 priests listed on the Archdiocesan list, 33 of them had multiple victims.  Some of the names revealed egregious conduct on behalf of the Archdiocese.  For example, Fr. Kevin Gugliotta had been accused of sexually molesting a Boy Scout years before he was ordained.  The Archdiocese knew about this anyway.  When this was made public, the Archdiocese referred the Gugliotta case to the Vatican and the Vatican sided with the Archdiocese.  The Vatican said the Archdiocese of Newark had done nothing wrong in ordaining a known pedophile.  They argued that since it occurred before his ordination to the priesthood, that didn't count.  As soon as Gugliotta was ordained, he was put in charge of youth ministry and abused another child.  The Archdiocese has to be held accountable for those who were abused by Gugliotta in other parish assignments. When Gugliotta was finally arrested and convicted, he told the court that he was mad at God for losing at poker and that's why he abused children and uploaded child pornography on his computer.
There were vacations to Disney World, a trip to Hawaii and weekends at the priest's cabin in upstate New York, all paid out of Capparelli's pocket, the suit said. Capparelli always arranged a single room, typically with a king-size bed.
Fr. John Caparelli is another priest who abused multiple children as a priest in the Archdiocese of Newark.  Caparelli was in charge of a wrestling club for boys at one of his parishes.  He had them dress in skimpy outfits, photograph them, and then sell the pictures online.  He has been accused of abusing at least 24 boys while serving as a priest.  It took nearly two decades for the Archdiocese to take action against Caparelli.  Even then, he became a school teacher with unfettered access to children.
These Newark priests who've abused multiple children were allowed to continue the abuse because those in authority in the Archdiocese of Newark were themselves compromised.  Cardinal Theodore McCarrick was the Archbishop of Newark for 14 years (1986-2000) before being made a cardinal in Washington DC.  McCarrick has been defrocked and faced multiple allegations of sexual abuse while a priest in the Archdiocese of New York, as bishop of Metuchen, and Archbishop of Newark.  Because McCarrick was also abusing children, he wasn't about to investigate or curtail the criminal activity of his priests.
The Archdiocese of Newark is a perfect illustration of the "fox guarding the hen house".  Corruption and illicit sexual behavior with minors was allowed to continue and actively concealed because those in charge were actively engaged in the same behavior.
Our law firm has been representing survivors of childhood sex abuse in all states including New Jersey for two decades. Calls to us are strictly confidential and there is no charge for evaluation and opinions on cases.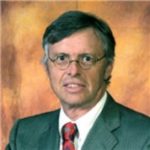 Admitted to practice law in all federal multidistrict litigation courts, the California State Bar and the Florida Bar. His philosophy is to provide aggressive, quality representations and seek fair compensation for individuals and their families who have suffered injury, death, or sexual abuse.