Since the FDA announced the recall of approximately 200,000 Exactech ankle, hip, and knee replacement implants in August 2021 lawsuits against the manufacturer have been brought in Florida Courts and in Federal District Courts nationwide.
In October 2022, all Exactech lawsuits were centralized in multidistrict litigation (MDL) in the Eastern District of New York. The primary purpose is to coordinate discovery into common issues in the claims. Since the establishment of the MDL, well over 100 Exactech recall lawsuits have been filed in the federal court system and at Saunders & Walker we expect the size and scope of the litigation to increase significantly in the upcoming months.
In addition to the MDL cases against Exactech are also being filed in in state courts. At Saunders & Walker filed our first Exactech lawsuit in Florida in September 2017. A second case was filed in June 2021 and more cases in 2022. Our firm has the first jury trial set to begin in November 2023 in Gainesville, Florida Circuit Court.  I also took the first deposition of an Exactech Company Officer in February 2023.
Saunders & Walker is continuing to review and file claims for individuals who experience  Exactech joint failure. The common thread in all these lawsuits is a manufacturing defect in the implants which exposed the plastic inserts to oxygen before they were implanted in patients. Exactech knew or should have known about the manufacturing defect and yet they continued to sell the defective implants for years. These defective implants caused dangerous polyethylene particles to be released into patients
These particles released by defective implants may enhance a hostile cellular reaction and cause bone loss, also called osteolysis, which often has no symptoms. Osteolysis can cause degradation of the polyethylene alone, and potentially in conjunction with any other design issues. This can result in component loosening, tissue damage, osteolysis, permanent bone loss and other injuries which makes revision surgery and rehabilitation more challenging. In advanced cases of Osteolysis, patients can be disabled permanently.
With literally hundreds of thousands of the defective implants implanted in patients it is crucial that those who received Exactech implants are made aware of the dangers. The list of recalled ankle and knee replacement products include:
Optetrak
All-polyethylene CR Tibial Components
All-polyethylene PS Tibial Components
CR Tibial Inserts
CR Slope Tibial Inserts
PS Tibial Inserts
HI-FLEX®PS Tibial Inserts
CR Tibial Inserts
CR Slope Tibial Inserts
CRC Tibial Inserts
PS Tibial Inserts
PSC Tibial Inserts
CC Tibial Inserts
Truliant
CR Tibial Inserts
CR Slope Tibial Inserts
CRC Tibial Inserts
PS Tibial Inserts
PSC Tibial Inserts
Vantage
Fixed-Bearing Liner Component
In addition Exactech Connexion GXL liners used in the following hip replacement products have also been recalled:
Exactech Acumatch
Exactech MCS®
Exactech Novation
If you received an Exactech ankle, hip, or knee replacement and have experienced any side effects –  including Osteolysis (bone degeneration), swelling, Clicking, grinding, or popping sounds, joint dislocation, and any new or worsening pain you may be eligible to file an Exactech lawsuit.
If you have experienced side effects from an Exactech device and have been forced to undergo revision surgery that is also an indication you may be eligible to file an Exactech lawsuit.
As the lawsuits against Exactech move forward we expect that number to grow as more patients and medical professionals learn of the recall and evaluate, or in some cases re-evaluate, their health with regards to the defective implants. At Saunders & Walker we specialize in filing lawsuits on behalf of people injured by flawed medical devices. Medical device lawsuits can be individual cases, coordination of individual cases in multidistrict litigation or medical class action lawsuits.
If you or a loved one has an Exactech medical device implant, please contact us for a free evaluation. If we agree to represent you there are no attorney fees or expenses unless we recover funds from Exactech.
Contact Saunders & Walker at 1-800-748-7115 to discuss your legal options. All conversations will be kept strictly confidential. http://www.Saunderslawyers.com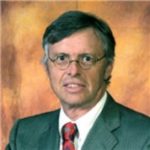 Admitted to practice law in all federal multidistrict litigation courts, the California State Bar and the Florida Bar. His philosophy is to provide aggressive, quality representations and seek fair compensation for individuals and their families who have suffered injury, death, or sexual abuse.