A group of doctors from around the world have came together to take a hard look at the relationship between nursing homes and profiteering, and the results reaffirm what many of us would have guessed: Nonprofit nursing homes provide better care than for-profit nursing homes.
Dr. Gordon Huyatt, the senior author of the study, stated "the reason patients' quality of care is inferior in for-profit nursing homes is that administrators must spend 10 percent to 15 percent of revenues satisfying shareholders and paying taxes," and as a result, "For-profit providers cut corners to ensure shareholders achieve their expected return on investment."
Looking at 82 different statistical studies taken into account, 40 significantly favored nonprofit facilities. This means that in 40 of the 82 reports, it was obvious that patients received better care at the nonprofit facilities compared to for-profit facilities. On the flip side, only 3 of those studies favored for-profit facilities. The remaining 39 studies had inconsistent findings and were not counted either way. The study looked at four major factors in determining quality of care:
More or higher quality staffing;
Lower rates of pressure ulcers;
Less use of physical restraints; and
Fewer deficiencies cited by regulatory agencies.
These findings have significant implications for patients across America. Of the roughly 80,000 patients who have bedsores, 7,000 of those can be attributed to for-profit ownership. Additionally, the study went on to predict that if all the current for-profit nursing homes converted to nonprofit, 500,000 hours a DAY would become available to residents without additional cost.
There are many ways to interpret the study data, but the overall conclusion is clear: nonprofit nursing homes offer better care than for-profit ones. These sorts of studies may be very important in the health care reform debate, as many reformers push for an increase in "evidence-based medical treatment."
Moving forward, if you or a loved one needs the care of a nursing home, look into whether that home is for-profit or not, because it clearly should be a factor to consider.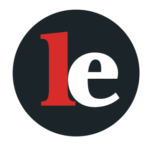 The Legal Examiner and our Affiliate Network strive to be the place you look to for news, context, and more, wherever your life intersects with the law.