Nursing Home Residents Storm Tallahassee To Protest Legislature's Dishonesty – that should be the headline in newspapers throughout the State of Florida. The legislative flim-flam that took away their rights in exchange for promised improvements in nursing home care that will likely never occur should be recognized for what it was. It was a fraud, pure and simple. Read the story from the Orlando Sentinel:
Still waiting for nursing-home staff increase

This is the year. This is it — the year nursing-home residents have been waiting for.

Five years ago, the Legislature made a promise to nursing-home residents. In exchange for limits on their ability to sue homes for abuse or neglect, Florida promised it would meet federally recommended minimum staffing levels. The theory was: Let's reduce the need for lawsuits by providing better care.

Reluctantly, elder advocates agreed.

Lawmakers quickly enacted the new lawsuit limits, making it much harder to hold bad nursing homes accountable. They put limits on damages, eliminated attorneys' fees and changed many of the legal standards used to protect residents' rights. And these changes have had a profound effect. Ever since the law has been in place, lawsuits have dropped dramatically in both size and frequency.

Yet lawmakers still have not kept their promise that, in exchange for lawsuit limits, residents would receive 2.9 hours per day of nursing aide care.

Why is 2.9 hours per day so important? An eight-year federal study found that below 2.9 hours, most residents "needlessly suffer harm." This means residents aren't fed when they are supposed to be; they aren't turned in their beds often enough to prevent bedsores; or they aren't assisted to the bathroom. For those who are too feeble or impaired to feed themselves, the extra time means someone can spend five minutes helping them eat, provide a simple but desperately needed glass of water, or help them to the bathroom so they don't end up in wet or soiled clothing. For many residents, it is the difference between life and death, pain and comfort, dignity or humiliation.

This year, Florida lawmakers find themselves flush with money. They plan to fund a whole host of new initiatives, and give money back to taxpayers. Good. But what about the promise made to nursing-home residents?

While lawmakers enacted the lawsuit limits almost immediately, they enacted only the staffing increases in small steps. The incremental increases have had some positive impact on residents, but the promise to meet the minimum staffing level has been delayed for three years.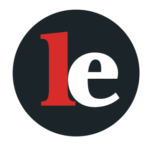 The Legal Examiner and our Affiliate Network strive to be the place you look to for news, context, and more, wherever your life intersects with the law.