The toxic chemical melamine has been found in a fish feed product in China. This isn't the first association of China and melamine. At least three babies have died as a result of the toxic chemical added to baby formula. The tainted fish feed comes from Fuzhou Haima Feed Co in China's southeastern province.
This contamination issue is the latest of many problems China has experienced in the manufacture of food products and drugs. Earlier this year, China proved to be the source of contaminated heparin which affected drug supplies around the world. While the FDA is monitoring the situation, it should be concerned about this growing problem with Chinese manufacturing procedures and safety.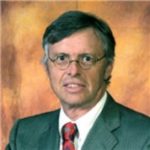 Admitted to both the California State Bar and the Florida State Bar, Joseph Saunders has also practiced in the United States District Court and the United States Court of Appeals. His philosophy is to provide aggressive, quality representation and seek fair compensation for individuals and their families who have suffered injury or death at the hands of insurance companies, large corporations, medical providers or governmental entities.