A group of tobacco manufacturers, including RJ Reynolds, Commonwealth Brands, Inc., National Tobacco Co., and Lorillard, sued the U.S. Government in August claiming the new federal law passed in June called the Family Smoking Prevention and Tobacco Control Act unconstitutionally restricts their ability to communicate with consumers and unfairly limits their ability to promote new tobacco products. The new law gives the FDA broad powers for the first time for approving all new tobacco products (but not products already on the market), requires larger warnings on cigarette packages, and places harsh restrictions on tobacco advertisements. The Plaintiff tobacco companies say the new law goes too far in restricting their commercial free speech rights.
"While the act is purportedly intended to reduce youth tobacco use, a number of its provisions broadly restrict all speech by plaintiffs about tobacco products," according to the complaint. Plaintiff Tobacco companies called some of the restrictions "egregious," saying that Americans have "been well-informed of the harms of tobacco use" for decades.
Noticeably absent from the lawsuit was tobacco giant Philip Morris. Interestingly, Philip Morris was a very enthusiastic backer of the new law and has been in favor of FDA regulation. So if not all of Big Tobacco is rallying behind this lawsuit, what's the true motivation for this suit? The answer's clear. Philip Morris is the largest tobacco producer in the U.S., holding over 50% of the cigarette market share in the U.S. Meanwhile, RJ Reynolds and Lorillard control 28% and 11% of the market, respectively. And because the law adds new limits on the ways cigarette manufacturers can promote new products, RJ Reynolds and Lorillard adamantly declared that Philip Morris' dominance will continue.
So is this lawsuit really a question about free speech and the government's rights to limit advertising harmful products? Is it a question about the government's role in protecting public health? Or is it just a handful of tobacco companies who see the new advertisement restrictions undercutting their bottom line?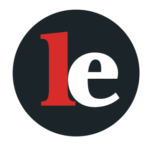 The Legal Examiner and our Affiliate Network strive to be the place you look to for news, context, and more, wherever your life intersects with the law.