Monsanto's highly popular Roundup weed killer is facing new scrutiny after a federal court unsealed documents this week concerning the safety of the product and Monsanto's marketing practices.
According to the NY Times, "The court documents included Monsanto's internal emails and email traffic between the company and federal regulators. The records suggested that Monsanto had ghostwritten research that was later attributed to academics and indicated that a senior official at the Environmental Protection Agency had worked to quash a review of Roundup's main ingredient, glyphosate, that was to have been conducted by the United States Department of Health and Human Services. The documents also revealed that there was some disagreement within the E.P.A. over its own safety assessment."
The files were unsealed on Tuesday in a lawsuit by those who developed non-Hodgkin's lymphoma as a result of exposure to glyphosate. The litigation was touched off by a determination made nearly two years ago by the International Agency for Research on Cancer, a branch of the World Health Organization, that glyphosate was a probable carcinogen, citing research linking it to non-Hodgkin's lymphoma.
Arguments over whether or not glyphosate is a carcinogen are not trivial. Annual U.S. glyphosate use has soared to more than 300 million pounds. Unsurprisingly, researchers have detected traces of the pesticide in a wide range of off-the-shelf foods, and even in some organic brands.
Monsanto's continued claims about the safety of Roundup have been undermined by revelations of the company's interference in glyphosate studies. Scientists from the WHO have shown evidence that directly links glyphosate to non-Hodgkin lymphoma.
Monsanto made almost $5 billion in revenue from Roundup in 2015 even while being dogged by questions about the weed killer's safety. Any credibility they might have had on this issue has been lost with the revelation that the company has worked actively to suppress any evidence that might harm sales – or reveal they knowingly sell a dangerous product.
The unsealed court records are damaging to both Monsanto and the EPA as it was revealed in these documents that it was an EPA official who shared information with Monsanto about the federal safety investigation. A deputy division director at the E.P.A., Jess Rowland, months beforehand told Monsanto about the potentially damaging findings. That led the company to prepare a public relations assault on the finding well in advance of its publication. Monsanto executives, in their internal email traffic, also said Mr. Rowland had promised to beat back an effort by the Department of Health and Human Services to conduct its own review.
Dan Jenkins, a Monsanto executive, said in an email in 2015 that Mr. Rowland, referring to the other agency's potential review, had told him, "If I can kill this, I should get a medal." The review never took place. In another email, Mr. Jenkins noted to a colleague that Mr. Rowland was planning to retire and said he "could be useful as we move forward with ongoing glyphosate defense."
As part of Monsanto's marketing efforts, they wrote papers in defense of the product and had scientists and researchers sign their names to the Monsanto papers.  While Monsanto denies any wrongdoing, the marketing practice calls into question the integrity of academic papers in agrochemical ventures.
What's at stake in the Roundup lawsuits is the future safety and well-being of American consumers who up until now have taken on face value safety claims made by such supposedly reputable firms such as Monsanto.  If Monsanto manufactures a product that contains a dangerous carcinogen, the public has a right to know and hold Monsanto accountable if it hid the truth.
Our firm is accepting Roundup cancer cases involving non hodgkins lymphoma and leukemia.
www.Saunderslawyers.com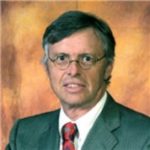 Admitted to practice law in all federal multidistrict litigation courts, the California State Bar and the Florida Bar. His philosophy is to provide aggressive, quality representations and seek fair compensation for individuals and their families who have suffered injury, death, or sexual abuse.