In the last month, reports of groundwater contamination in the Azalea neighborhood have been directly linked to the Raytheon Corp.'s plant located at 1501 72nd St. North in St. Petersburg. The groundwater contaminants include vinyl chloride, 1,4-dioxane, and trichloroethylene, all of which are considered carcinogenic. The news about the groundwater contamination spread throughout the neighborhood after media reports about the toxic plume surfaced. While the Azalea residents didn't know about this toxic plume, the contamination issue has been around for the last 17 years and was first discovered during construction of the Pinellas Trail. At that time, the plant was owned by E Systems which merged with Raytheon in 1995. At the time of the merger, Raytheon knew about the toxic plume and failed to advise residents that the plume was contaminating their groundwater. A test of wells in the area in March 2007 revealed levels of trichloroethylene (TCE), vinyl chloride, 1,4-dioxane and other toxic chemicals well above levels considered potentially hazardous to human health. I have filed a class action lawsuit on behalf of the Azalea neighborhood residents and continue to speak with concerned homeowners about the contamination problem. I have also heard from 3 realtors whose sales contracts have fallen through because of the groundwater contamination issue. The class action lawsuit seeks medical monitoring for the Azalea residents and damages for the loss of property values.
The cleanup, which will be supervised by the DEP (Department of Environmental Protection) will take years. In the meantime, the residents of the Azalea neighborhood are stuck with homes they can't sell and lingering questions concerning how the contamination may affect their health. Unfortunately, these are the consequences when a corporate neighbor doesn't act responsibly.
This isn't the first time Raytheon Corporation has polluted a residential area. The residents of Mountainview California suffered a similar fate more than twenty years ago. It seems to me that Raytheon should have learned a lesson from that experience. However, they didn't and now St. Petersburg residents have to live with the consequences of Raytheon's bad behavior.
On a personal note, just across from the Raytheon plant in St. Petersburg is Azalea Park where children play and young families spend time together. The park is visible from the plant. I can't help but wonder how Raytheon officials can look out their windows day after day for 17 years, see children play and not be bothered by the knowlege that they may be causing irreparable harm to children and families. I don't understand that.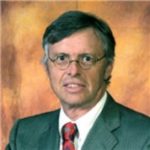 Admitted to practice law in all federal multidistrict litigation courts, the California State Bar and the Florida Bar. His philosophy is to provide aggressive, quality representations and seek fair compensation for individuals and their families who have suffered injury, death, or sexual abuse.