Chinese drywall defendant Knauf Plasterboard Tianjin Co. Ltd. has agreed to accept service of process concerning a Chinese drywall class action lawsuit in which Knauf is being sued for manufacturing and importing the contaminated Chinese drywall into the United States.
This is a major victory for the thousands of homeowners who've had their homes contaminated with the drywall. The agreement means that all the drywall lawsuits can be consolidated into a class action and the homeowners won't have to pay the $15,000 fee for each lawsuit filed in the court.
However, Chinese drywall homeowners must submit proof that their home has been contaminated with the drywall and secure a lawyer to represent them by December 2, 2009.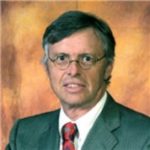 Admitted to both the California State Bar and the Florida State Bar, Joseph Saunders has also practiced in the United States District Court and the United States Court of Appeals. His philosophy is to provide aggressive, quality representation and seek fair compensation for individuals and their families who have suffered injury or death at the hands of insurance companies, large corporations, medical providers or governmental entities.