A previously sealed deposition revealed how a Chinese drywall manufacturer, Knauf Plasterboard Tianjin, LTD, sought to cover-up the fact that their drywall was tainted and unfit for building construction. The deposition involved Donald Coblentz, an executive with Banner Supply in Miami. Coblentz insisted that Knauf replace its drywall with new drywall after construction workers complained about the original Chinese drywall. Knauf officials agreed to replace the tainted drywall and asked Coblentz to re-sell the tainted drywall overseas. Coblentz refused to do it and the tainted drywall remains in a storage facility controlled by Knauf.
Perhaps more damaging to Knauf officials was the unsealing of another document on Friday. This time the document concerned a settlement agreement between Knauf and Banner in which the two companies agreed to keep information about the tainted Chinese drywall secret.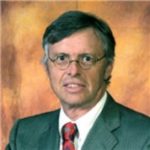 Admitted to practice law in all federal multidistrict litigation courts, the California State Bar and the Florida Bar. His philosophy is to provide aggressive, quality representations and seek fair compensation for individuals and their families who have suffered injury, death, or sexual abuse.