As another columnist wrote earlier this month, the Chinese drywall disaster is still developing in the southeast. Shipments totaling 550 million pounds of the defective drywall have entered the country since 2006, the last shipment of which being as recently as last month. That's enough drywall for 60,000 complete homes – but realistically the number of homes is much greater since drywall in homes often come from different sources. The scope of the damage is still only preliminary, and health risks associated with living in these homes has also not been completely understood.
The Consumer Product Safety Commission (CPSC) has launched an investigation into the toxic, electrical, and safety implications of the defect. The Environmental Protection Agency has acknowledged the health complaints, but is waiting on CPSC's report on the situation before taking any action.
While federal response is present, many criticize the speed of the Fed's response. Bill Nelson (D – Florida) has called for the resignation of Nancy Ford, the CPSC's acting chairman. Nelson says "the agency is doing too little, too late to help residents of Florida and other states who are reporting serious health and safety problems associated with living in homes built with tainted drywall." State senator Dave Arpmnerg (D – Greenacres) has written Gov. Charlie Crist asking that a statewide task force be assembled in order to ensure that the response is state-wide, rather than a "heat of passion" response by smaller municipalities.
It's important to really emphasize how little is still known about the drywall disaster. Tangible and readily obvious problems like corroded fixtures, door hinges, etc. are fairly easy to quantify. Even corroded wiring and pipes can likely be determined at the time the drywall is replaced. What remains to be seen are the long-term health effects the drywall has on those who have been living with the defective drywall for years, or even months. Since breaking the story, families are starting to come forward with a causal link between the drywall and their health woes, such as young Brannon Willis, who suffered a life threatening sinus infection requiring surgery and medication.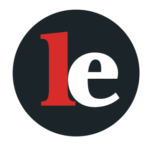 The Legal Examiner and our Affiliate Network strive to be the place you look to for news, context, and more, wherever your life intersects with the law.