If you own a plastic drinking cup or have an infant and he/she uses a sippy cup, chances are the hard plastic drinking container was made with bisphenol A, a dangerous chemical that tests now show leaks into the drinking contents held within the plastic container. The Harvard School of Public Health has determined that bisphenol exposure can lead to cardiovascular disease and diabetes in humans and reproductive development disorders in certain animals.
The chemical is used to harden plastics and other polycarbonate products. The chemical needs to be banned and consumer's exposure risk needs to be assessed.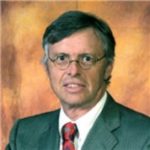 Admitted to both the California State Bar and the Florida State Bar, Joseph Saunders has also practiced in the United States District Court and the United States Court of Appeals. His philosophy is to provide aggressive, quality representation and seek fair compensation for individuals and their families who have suffered injury or death at the hands of insurance companies, large corporations, medical providers or governmental entities.