Bisphenol A, or BPA, is an organic compound used in the production of plastics around the world. BPA is found in plastics used in numerous industries. Some uses include children's food and drink containers, water bottles, reusable food containers, CDs, DVDs, household electronic equipment, and much more. BPA has come under fire politically in the recent years, and an outright ban of its use in certain products across the nation may potentially be imminent. The FDA has recently agreed to revisit the safety issues concerning BPA at the urging of Democratic lawmakers.
The safety of BPA use has been in controversy for decades, but only recently have major reports began to study its effects on animals and humans. With an LD50 of 3.25 gm/kg, BPA has a relatively low acute toxicity rating. What is a concern, though, is that even low doses of BPA can mimic the body's own hormones, causing a disruption in hormone production. Because of this, chronic toxicity (danger posed by continual exposure of low doses of BPA) is potentially a serious health risk. Earlier this month the California Senate approved a bill that would limit the use of BPA, and outright ban its use in infant products, such as baby bottles. Retailers, including industry giant Wal-Mart, indicated it will no longer carry infant bottles made from BPA. Many companies now advertise their non-use of BPA and have even removed BPA-containing products from store shelves.
In 2008, FDA determined that the possibility of chronic toxicity did not pose a significant health risk to Americans. The problem with this report, though, is that it was based off two industry-funded studies by the American Plastics Council. According an Environment California study, the chemical industry has funded 12 studies relating to BPA, and all 12 studies concluded that BPA had no adverse effects. In a collection of 139 independent government funded reports relating to BPA, 128 (92%) found adverse effects of low-dose BPA.
Clearly, the FDA should base its regulation of BPA on an independent study. And thanks to recently appointed FDA Commissioner Margaret Hamburg, they will. The American Chemistry Council is opposed to any further research, obviously in an interest to protect the manufacturers currently utilizing BPA. ACC has stated previously that BPA in contact with food products "has been and continues to be recognized as safe by the U.S. Food and Drug Administration." So, the ACC uses FDA in making its case to the public that it is a safe product, yet it is opposed to the FDA revisiting the issue again.
Ironically, ACC has called the FDA's recent call for independent research a product of "pressure from vocal special interest groups." You have to wonder if ACC is really worried about a ban of BPA-infused infant products, which most major retailers won't carry anyway, or if it's worried a greater health risk will be discovered in the new studies, results of which will be released later this year by the FDA's acting chief scientist.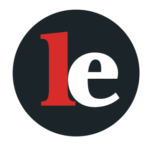 The Legal Examiner and our Affiliate Network strive to be the place you look to for news, context, and more, wherever your life intersects with the law.