A federal lawsuit has been filed on behalf of five families whose children have contracted cancer in the small Palm Beach County community called the Acreage. The unusually high rate of cancer incidents in the Acreage is being blamed on defense contractor Pratt & Whitney for polluting the area. Florida Department of Health officials have acknowledged that the rate of brain cancer among children and teenagers is elevated but didn't elaborate as to the cause of the cancer cluster.
As in our Raytheon groundwater pollution case in St. Petersburg, the federal lawsuit does not allege illness in the complaint. Rather, the complaint cites plummeting property values caused by the publicity over the cancer cluster.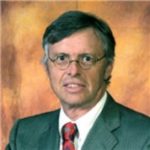 Admitted to practice law in all federal multidistrict litigation courts, the California State Bar and the Florida Bar. His philosophy is to provide aggressive, quality representations and seek fair compensation for individuals and their families who have suffered injury, death, or sexual abuse.