A St. Louis jury awarded $110 million in a Johnson & Johnson Baby Powder ovarian cancer trial on May 4, 2017.  This is the largest jury verdict in a talcum powder case yet. For decades Johnson and Johnson encouraged women to use talcum powder daily for feminine hygiene. In this case, Lois Slemp developed ovarian cancer after using the baby powder for years. J&J was warned decades ago by medical researchers that scientific studies were demonstrating an association between long term use of the baby powder and ovarian cancer in women. J&J refused to listen to the scientists and decided not to warn women of the danger or to change the composition of the powder.
The United State federal courts, expecting many new cases, recently assigned all of the J&J baby powder cases in the U.S. district courts  New Jersey federal judge Freda Wolfson. Judge Wolfson is establishing a national multidistrict litigation to coordinate all of the cases being filed.
I have several baby powder lawsuits pending and I have seen that talc can actually be identified in ovarian tissue samples  when they are examined by a pathologist with an electron microscope. The talc in the ovarian tissue may trigger the development of ovarian cancer in some women. There are a number of other causes of ovarian cancer such as genetic predispositions. So these cases are not clear cut. In fact, a New Jersey state court judge dismissed about 200 cases last year ruling that there was not enough published science to prove that talc could cause ovarian cancer in anyone. I think that judge was wrong in his analysis and that ruling is up on appeal.
The U.S. Food and Drug Administration, the FDA, has not looked at this issue because baby powder is considered a cosmetic so no FDA review is required.
The lack of government review of the safety of cosmetics is one reason that Johnson & Johnson can  put its corporate profits ahead of the safety of consumers.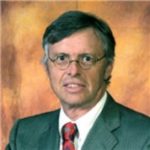 Admitted to practice law in all federal multidistrict litigation courts, the California State Bar and the Florida Bar. His philosophy is to provide aggressive, quality representations and seek fair compensation for individuals and their families who have suffered injury, death, or sexual abuse.