Drugmaker Allergan has recalled packs of its birth control pills in the United States after it was discovered that four placebo pills were placed out of order in the Taytulla packs. According to Allergen, a physician report revealed the first four days of Taytulla's 6×28 physician sample packs featured four maroon placebo pills instead of pink active capsules. This careless packaging error dramatically increases the possibility of unintended pregnancy in women who were relying on Taytulla for birth control.
The recall affects nearly 170,000 birth control packs which expire in May 2019 ((Lot# 5620706), and any consumers who have those birth control pills should arrange to return them to their physicians. The mistake in the packaging error is absolutely inexcusable for a drug company to make, and has possible life changing repercussions for unsuspecting women relying on this birth control device. The first 24 days of the Taytulla birth control treatment is, normally, supposed to carry pink ethinyl estradiol in the first 24 pills. The last four capsules are colored maroon, don't have any hormones in them and supposed to function as placebos. The order is critical since the ethinyl estradiol minimizes the likelihood of pregnancy in the first 24 days. Reversing the order leaves women unknowingly at risk for an unintended preganacy.
At present, according to Allergan, the recalled pills are only known to be physicians' sample packs which are shipped directly to physicians. The company plans to send notification letters out to doctors and recommends patients who received Taytulla birth control pills from their physicians to go in for a consultation. This recall isn't the first time birth control pills were recalled for packaging errors. In 2017 Lupin Pharmaceuticals recalled a lot of its Mibelas pills and in 2012 Phizer recalled nearly 1 million pills for similar out-of-sequence placebo pills.
At Saunders & Walker we have a long history of aggressively defending patients who were harmed by defective medical devices – including birth control drugs. If you took Taytulla and had an unintended pregnancy you may be eligible to file a lawsuit for damages. Contact us at 1-800-748-7115 for a free consultation to determine what your legal rights may be.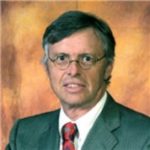 Admitted to practice law in all federal multidistrict litigation courts, the California State Bar and the Florida Bar. His philosophy is to provide aggressive, quality representations and seek fair compensation for individuals and their families who have suffered injury, death, or sexual abuse.