After linking dozens of non-tuberculous mycobacterial (NTM) infections in patients to blood heater-cooler devices, the the FDA issued a national safety communication in 2015. An additional safety communication followed in the summer of 2016 specifically noting Sorin's Stockert 3T heater-cooler system had been directly implicated in the development of NTM infections in patients who had undergone open-chest cardiac surgery. In October of 2016 that safety communication was further updated to provide additional information regarding Mycobacterium chimaera (M. chimaera) infections in cardiothoracic patients. This last update provided recommendations for health care professionals to assist in prevention of the spread of infection related to the Sorin heater-cooler device.
Heater-cooler devices are used to maintain patients' blood and organs at a specific temperature during cardiothoracic surgery. Sorin is a principle manufacturer of these devices, and in 2015 the company merged with Cyberonics to form LivaNova. According to the Center for Disease Control, the company's 3T device is used in the majority of heart bypass procedures in the United States. In 2016 60% of bypasses, 150,000 procedures, used the 3T device. The CDC claims that many, and possibly all, of these devices manufactured in Germany prior to 2015 may have been contaminated with Mycobacterium chimaera. However, according to a CDC spokesperson, a recall is unlikely given the sheer number of devices in use across the country. Removing them from service at one time would pose threats to those patients needing really critical and life-saving surgeries.
Infection with M. chimaera bacteria during open-heart surgery can cause prosthetic valve endocarditis (or an infection of the inner lining of the heart) and spread to other areas of the body. Symptoms of the infection include night sweats, muscle aches, weight loss, fatigue or unexplained fever – and can take months to develop – further complicating the problem. While occurrences of M. chimaera are rare, they can be deadly.
The first reports of these potentially deadly infections were made to the FDA as early as 2002. However the FDA claims they first became aware of the problem in 2014, and yet waited another year before warning patients and health care professionals of the presumed link between M. chimaera infections and the 3T heater-cooler devices. By the time the agency issued the safety and guidance communications in 2016 at least 15 people in the U.S. died after succumbing to antibiotic resistant M. chimaera. The delays in guidance from the FDA are believed by many to have increased the death toll.
In the summer of 2017, a study published in in The Lancet Infectious Diseases journal, concludes that heater-cooler devices made at the LivaNova PLC plant in Munich, Germany, were contaminated during production. It was also concluded that this contamination is the likely source of a global outbreak of deadly infections tied to the devices.
Analysis by scientists used whole-genome sequencing and matched the DNA fingerprints of samples taken from infected heart-surgery patients from several countries, including the U.S., to samples from the devices, called heater-cooler units, in multiple hospitals — and at the production site. Typically found in soil and tap water, 250 DNA samples of M. chimaera, from Germany, the Netherlands and Switzerland were analyzed and compare to those taken from 33 infected patients.  DNA samples from 3T heater-cooler devices, plus hospital water sources and environmental sources were also analyzed.
A high degree of similarity was discovered by scientists in samples from the patients and from the LivaNova heater-cooler units and the LivaNova factory. They also have been able to link infections to contaminated water in the devices that is then misted into the air. The FDA is now warning that for 3T devices manufactured before September 2014, there is strong evidence of common contamination at the manufacturing site in Germany and the safety guidelines issued in 2016 should be followed for these machines.
At present lawsuits alleging the 3t cooling system made by a LivaNova PLC unit exposed patients to a bacteria during open-heart surgery, continued to be filed. If you have been harmed, or a family member killed, after undergoing cardiothoracic surgery requiring cardiopulmonary bypass in which a Sorin 3T heater-cooler system was used, please contact Saunders & Walker for a free consultation regarding your legal options.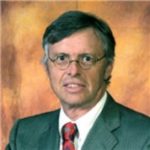 Admitted to practice law in all federal multidistrict litigation courts, the California State Bar and the Florida Bar. His philosophy is to provide aggressive, quality representations and seek fair compensation for individuals and their families who have suffered injury, death, or sexual abuse.