In a study to be released next week in the
April 2008 edition of the journal Pediatrics, researchers found that
roughly one out of 15 hospitalized children – a staggering 540,000 kids each
year – will suffer a medication mix-up, accidental overdose, or drug
reaction. This number is far higher than
earlier estimates of roughly 2 incidents per 100 hospitalized children, and
reinforces the need for aggressive prevention strategies. More than half of the problems were related
to powerful painkillers, including overdoses and allergic reactions. The study involved a review of charts
selected at random for 960 children treated at 12 children's hospitals in the
United States in 2002. The study
methodology identified 15 "triggers" or events that might identify possible
drug-related side effects in a patient's chart (including specific antidotes for
drug overdoses such as the administration of naloxone or Vitamin K, suspicious
side effects, and particular lab tests).
If a trigger was found in the chart, a more comprehensive review of the
patients' care was then completed.

Patient safety experts said the problem is
likely more wide-spread than indicated in this particular study. In particular,
this study did not include general community hospitals where many children are
treated, but instead focused on children's hospitals where one would presume
greater protections are already in place such as proper identification and use of
medications to prevent accidental administration of adult doses of powerful
medications to infants and children, as has occurred in a number of recently
publicized cases involving Dennis Quaid's twins and other children at an
Indianapolis hospital.
Dr. Charles Homer of the National Initiative for Children's Healthcare Quality, the group that helped develop the
detection tool used in this study, indicated, "…these kinds of errors and
experiencing harm as a result of your health care is much more common that
people believe. It's very
concerning." The study's author hopes
that a big push to prevent medical errors in recent years has put a dent in the
problem since the data was collected in 2002.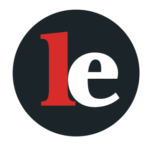 The Legal Examiner and our Affiliate Network strive to be the place you look to for news, context, and more, wherever your life intersects with the law.