Last month, Public Citizen reported a decline in physician discipline among state medical boards. Now Public Citizen has released another disturbing report on the health care industry. The report shows almost 50% of U.S. hospitals have not reported a single disciplinary action to the National Practitioner Data Bank (NPDB). The NPDB was established by the Health Care Quality Improvement Act of 1986 to protect patients from questionable physicians. Reporting physician disciplinary actions to the NPDB for misconduct resulting in a 31+ day revocation or suspension of license is required by law.
In 1991, a year after the NPDB was opened for reporting, there was 830 reports recorded. In 2007, that number was 551 (and that is not even the recent low). While it would be great to assume that this lower reportage is due to less need for physician discipline, Public Citizen has other explanations.
The report noted that some hospitals avoid the legal requirement to report moderate to long term suspensions by a number of means. One such way is changing their bylaws, intentionally making more types of misconduct warrant a suspension less than 31 days. Also, hospitals can ask the physician to take a "leave of absence" in place of a suspension. This means that the hospital would not be required to report the suspension, and thereby avoiding any blemish to their record. Some hospital officials argue that the NPDB creates an adversarial environment between the doctor and the hospital.
"It is impossible to justify the fact that thousands of hospitals, which collectively have granted admitting privileges to hundreds of thousands of doctors, have not reported a single discipline case in 17 years," said Sidney Wolfe, MD., acting president and director of Public Citizen's Health Research Group, which issued the 38-page report.
The failure of hospitals to discipline or report therefore deprives state medical boards of critical information and creates the potential for patient harm. Now is the time to revise the reporting standards of NPDB – and to close loopholes so many hospitals have used to avoid reporting physician discipline.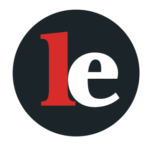 The Legal Examiner and our Affiliate Network strive to be the place you look to for news, context, and more, wherever your life intersects with the law.