Recently, the American Nurses Association (ANA) released the results of an ongoing survey of nurses across the U.S., and the findings are grim. The survey received more than 15,000 responses from nursing professionals, and an alarming number of respondents reported insufficient staffing and a decline of care. Specifically, 50% of nurses say they would "not feel confident" having a loved one receive treatment in the facility they work in, and a shocking 72% believe that the staffing in their unit is insufficient. The staffing insufficiency has taken the largest toll on nurses – most are rarely afforded a full meal break and many have been forced to take on additional duties. Over half are considering leaving their current position, and nearly a quarter are considering leaving nursing all together.
For too long, nurses have been overworked and underappreciated. And in today's health care climate, nurses have just as much impact on patient care as doctors. The ANA has launched a grassroots campaign entitled "Safe Staffing Saves Lives" to help better the work environment for nurses. A fitting name, the campaign focuses on the importance of adequate staffing in the health care industry. To date, 12 states – CA, CA, CT, IL, ME, NV, NJ, OH, OR, RI, TX, VT, WA – and the District of Columbia have adopted regulations addressing nursing staffing. But for many hospitals in Florida, there simply aren't enough nurses to meet demand. One such example is Tampa General Hospital – which alone has 53 nursing positions open at the time of writing this. And the Florida Center for Nursing forecasts that the shortage is going to continue to grow.
There are a lot of things that need to be done to improve the state of patient care in America. The first step to any successful medical unit is adequate staffing. While some hospitals take the necessary steps to recruit an adequate staff, many others try to get by with the bare minimum. This bare-bones business model has taken its toll on nurses, and surely has taken its toll on patient care. A shortage of nurses can likely be linked in part due to the poor work environment nurses are subjected to daily. The nursing profession has one of the highest turnovers of any industry. And with 25% of those surveyed considering leaving nursing all together, it becomes a downward spiral that will only get worse unless something radical is done to better handle staffing shortages.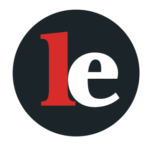 The Legal Examiner and our Affiliate Network strive to be the place you look to for news, context, and more, wherever your life intersects with the law.