Numerous health care industry corporations have been paying for the travel of top U.S. military doctors in order to influence their prescription drug medication and medical device decisions, says a disturbing new Pentagon Travel report.
In one case, medical device manufacturer Cardinal Health paid Dr. John Szabo, former chief of the pharmacy service at a U.S. Army Health Clinic in Hawaii, $5,000 to attend a "leadership conference" in 2002. Just a year prior, Dr. Szabo was given over $1,000 by GlaxoSmithKline to attend a diabetes conference. And this is just one example. The investigation found 8,700 trips by Department of Defense officials paid for by the health care industry, totaling more than $10 million, from 1998 to 2007. Top medical industry sponsors include Johnson & Johnson ($215,221), GlaxoSmithKline ($120,690), and Hologic Company ($102, 876).
Companies have been using these tactics for years. Shahram Ahari, a former sales representative for the drug company Eli Lilly & Company, bluntly explained the strategy behind the free trips: "If it costs them a thousand dollars for a dinner, that's a [patient's drug] payment for one month. If they fly you on the Concord to Paris for five grand, even if they get one patient out of it, it's a lifetime of cash."
Studies in the Journal of the American Medical Association and CHEST, a medical specialty journal, have found a link between perks bestowed on doctors and an increased likelihood that physicians would prescribe a company's drugs. And it's no surprise that the health care industry is taking aim at the doctors and decision makers within the Department of Defense. The DoD prescription drug budget has quadrupled since the turn of the century to $6 billion a year.
Further, a recent article published in the St. Petersburg Times on June 19, 2009, reported that Medtronic, the world's largest medical device firm, admitting to paying $850,000 to a former Army surgeon who was later accused of forging signatures and falsifying data for a study touting the benefits of one of the company's implants.
Washington politicians have reacted in seemingly bipartisan fashion to curb the program. Senators Chuck Grassley [R – Iowa] and Herb Kohl [D – Wisconson] proposed legislation this year that would require drug companies and medical device manufacturers to publicly disclose all gifts given to doctors valued at more than $100. The bill will also require disclosure of physician ownership in private companies.
The bill doesn't go so far as to outlaw the program, and maybe it should. But for now, the bill is a positive step towards health care transparency.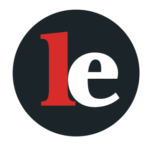 The Legal Examiner and our Affiliate Network strive to be the place you look to for news, context, and more, wherever your life intersects with the law.