The Empowered Home Act is common sense. The bill looks to solve a serious health care concern by ensuring America's senior citizens are given simple and potentially cost-saving alternatives to nursing home care.
More than one million senior citizens in America live in nursing homes, and it's no surprise that many of them would prefer to remain at home. In fact, 89% of people 50+ want to remain in their homes as they age, according to AARP's Public Policy Institute. However, under the current Social Security Act, nursing home coverage under Medicaid is required, while home and community-based health services are optional. These optional services are often far cheaper than nursing home care – but since they're optional, they are the first on the chopping block in a poor economy nonetheless.
The Empowered Home Act makes these home and community-based services required in state Medicaid programs. AARP President Jennie Chin Hansen put it best, "there's no excuse for a program as critical as Medicaid to force people into more expensive institutions when we could be saving money and improving the quality of life for so many Americans."
According to govtrack.us, the bill was introduced by a bypartisan group of senators in 2008. Then the bill was referred to the Committee on Finance, never to be heard from again.
Now the bill has been reintroduced on both the Senate and House floor. Sponsoring the bill on the House floor is Rep. Frank Pallone [D-NJ] and Rep. Diana DeGette [D-CO]. In the Senate, Sen. John Kerry [D-MA], Sen. Susan Collins [R-ME] and Sen. Charles Grassley [R-IA] are sponsoring the bill.
Clearly, this bill has bipartisan support. And why shouldn't it? It reduces the overall cost of Medicaid, while giving seniors more options for care and improving their quality of life.
You can track the bill's progress here. If you see the common sense in this bill, make sure you let your local senator and congress persons know. Click here to easily contact your local U.S. Senators and U.S. Representatives.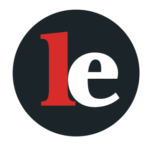 The Legal Examiner and our Affiliate Network strive to be the place you look to for news, context, and more, wherever your life intersects with the law.