When doctors prescribe pain medicines such as Percocet and instruct their patients to take one or two pills every four hours, they may be liable for acetaminophen overdoses. While prescribing such pain medicines, doctors often focus their attention on the amount of narcotic prescribed and fail to recognize that the amount of acetaminophen in those doses far exceeds the four gram safe limit of acetaminophen. Such errors may result in liver injury, liver failure and death.
Doctors are not the only health professionals liable for such errors. The pharmacists who fill such prescriptions may also be legally liable for the acetaminophen overdosage. Drugs containing acetaminophen are ubiquitous and healthcare professionals must take into account the overall acetaminophen a patient may be taking at a given time. Acetaminophen is found in commonly prescribed painkillers, Tylenol, cough medicine as well as many other over the counter medicines. Consumers should also be aware of the amounts of acetaminophen they're ingesting. The consequences of ignoring acetaminophen use can be fatal.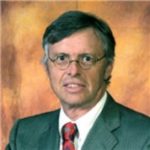 Admitted to practice law in all federal multidistrict litigation courts, the California State Bar and the Florida Bar. His philosophy is to provide aggressive, quality representations and seek fair compensation for individuals and their families who have suffered injury, death, or sexual abuse.