Today Saunders & Walker participated in the filing of a lawsuit in Phoenix Arizona involving the Wright ProFemur Total Hip System. This is a different type of hip implant lawsuit than most in the media lately. Most of the recent discussion and litigation concerning hip implant failures has involved metal on metal hip implants where the implants slowly failed as a result of elevated chromium and cobalt levels causing damage to the tissue.
The failure of the Wright ProFemur implant in the case of Dale Parcell which was filed today in Phoenix was a sudden break of the neck of the implant that connects the femoral stem with the femoral head. This failure caused Mr. Parcell to collapse to the ground in extreme pain and undergo emergency surgery.
The lawsuit alleges and the medical literature provides evidence that Wright Medical had been aware for years that the titanium modular necks were corroding and fracturing, In fact, in 2009 Wright Medical changed the composition of the modular necks from titanium to cobalt chromium. However, there was never a recall announced of the titanium stems.
U.S. Food and Drug Administration (FDA) regulations require that a manufacturer of a medical device such as the ProFemur hip make a determination as to whether the product change is a change that is intended to reduce harm. If so, the manufacturer is required to report that to the FDA. Such a report likely would have triggered a recall notice. It appears that Wright Medical did not make such a report to the FDA.
It is only when a recall is instituted that medical device manufacturer such as Wright Medical is required to disclose how many people have been implanted with these products. Prior to recall product sales and implantation numbers are proprietary company information and can be kept secret.
This lawsuit should provide a way to find out what happened here and how many patients have this hip implant and could be at risk of sudden and painful failure.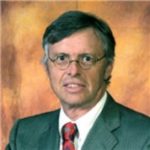 Admitted to both the California State Bar and the Florida State Bar, Joseph Saunders has also practiced in the United States District Court and the United States Court of Appeals. His philosophy is to provide aggressive, quality representation and seek fair compensation for individuals and their families who have suffered injury or death at the hands of insurance companies, large corporations, medical providers or governmental entities.