The U.S. Food and Drug Administration (FDA) is investigating Wallcur, a San Diego based company, for shipping hundreds of non-sterile saline bags and syringes. These bags were produced for training health care workers not for use with human patients. However, the company did not clearly mark the saline bags as dangerous and not for human use. Apparently, there was some indication on the labeling of the bags but it obviously was not prominent enough to avoid confusion. Wallcur shipped these non-sterile bags to distributors who sold them to more than 50 clinics where they were used to administer saline to patients.
Al least one death was reported and patients in seven states became ill. This is very difficult to track and it is likely that there are more deaths and many more sickened patients. Many of the affected patients may never know that dangerous non-sterile saline was administered to them.
I believe it is gross negligence to produce and distribute a dummy medical product without unmistakably clear indications on the packaging or  appearance of the product so that there could never be confusion that could be deadly to patients. So far, there are no know lawsuits pending against Wallcur for injuries or deaths related to the saline bags.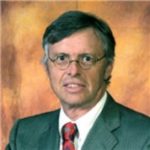 Admitted to both the California State Bar and the Florida State Bar, Joseph Saunders has also practiced in the United States District Court and the United States Court of Appeals. His philosophy is to provide aggressive, quality representation and seek fair compensation for individuals and their families who have suffered injury or death at the hands of insurance companies, large corporations, medical providers or governmental entities.