More Stryker Rejuvenate and ABG II Lawsuits are Being Filed
The number of injury lawsuits against Stryker Orthopedic Company over the Stryker Rejuvenate and ABG II modular hip implants continues to rise in New Jersey state court and in the federal court system nationwide. The Rejuvenate was recalled in August of 2012 as a result of injuries to patients from metal debris that is shed from the product that causes damage to the tissues in the hip joint. This metal contamination is called metallosis.
There are almost a hundred Rejuvenate lawsuits pending in the state courts in New Jersey where Stryker is located. There are fewer lawsuits against Stryker for the Rejuvenate in the federal courts across the U.S. but it is expected that many more will be filed.
What Does it Mean When Lawsuits are Coordinated?
In New Jersey the state court systems has assigned all of the Stryker Rejuvenate lawsuits to one judge in Bergen County so that those cases can be efficiently coordinated. This is not a class action. These remain individual cases. Many of these cases are filed by residents of states other than New Jersey. Out of state plaintiffs can file lawsuits in New Jersey because that is the home state of Stryker.
An increasing number of Stryker Rejuvenate ABG II lawsuits have been filed in federal courts in many states.The federal courts have jurisdiction to handle cases where the injured person and the corporation being sued are from different states.
There is a procedure in the federal courts to coordinate lawsuits involving the same product and type of injury before one federal judge even though the lawsuits may be pending in different states. Again, this is not a class action and all cases remain individual cases that will be entitled to individual trials in the city where it was originally filed.
In the last few weeks several petitions have been filed in federal cases to coordinate the federal lawsuits before one judge. The federal panel on multidistrict litigation will decide which federal judge will be in charge of the cases. Judges in Minneapolis and Chicago have been suggested by attorneys filing federal cases. There will be a hearing in Chicago in May 2013 before the federal panel to decide which judge should handle these cases. Attorneys for both sides will have a chance to address the panel to argue for particular judge assignments.
Will the Stryker Rejuvenate Lawsuits Be Settled?
It is likely that there will be settlement offers from Stryker at some point. So far, Stryker is only offering to pay co-pays and for revision surgery for those without health insurance. Stryker has retained an insurance adjusting firm called Broadspire to assist them with these payments. Broadspire is the same company that is assisting DePuy in paying co-pays and uninsured expenses for the recalled DePuy ASR hip implants. In fact, several of the adjusters that we have contacted are the same adjusters that we know from processing DePuy ASR claims.
Broadspire will not look out for the legal rights or claims of injured patients because they are hired by Stryker to reduce Stryker's liability exposure and damages. I have spoken with a number of injured DePuy and Stryker patients that had been told by their doctors that they did not need a lawyer because Broadspire would handle their claims. This is not accurate legal advice. There are statutes of limitations which are strict legal time limits for filing claims in lawsuits and if the cases are not filed the injured person is barred from ever making a claim or participating in a substantial settlement when the lawsuits are settled.
I am happy to answer further or more case specific legal questions by readers at no charge or obligation. My firm handles hip implant cases nationwide.
My telephone number is 800-748-7115 and my email is joe@saunderslawyers.com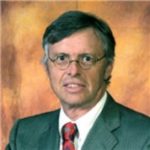 Admitted to both the California State Bar and the Florida State Bar, Joseph Saunders has also practiced in the United States District Court and the United States Court of Appeals. His philosophy is to provide aggressive, quality representation and seek fair compensation for individuals and their families who have suffered injury or death at the hands of insurance companies, large corporations, medical providers or governmental entities.