The recalled Stryker Rejuvenate and ABG II hip implant lawsuits are moving forward towards mediations and bellwether trials. Most of the pending lawsuits are in the state court in New Jersey and in the federal court in Minneapolis. Almost all of the cases filed in state courts other than New Jersey are removed by Stryker to the federal courts where there is a nationwide order sending them to U.S. District Judge Donovan Frank. The federal rules of procedure allow corporations that are sued in states other than their home state to move the case to federal court. Stryker is based in New Jersey so cases filed there can stay in the state court. Many cases filed in New Jersey are filed by residents of other states but they can file in New Jersey because Stryker is based there.
New Jersey State Court Stryker Lawsuits
The litigation in the New Jersey state courts was initiated shortly after the recall in the summer of 2012. Millions of pages of Stryker company documents have been produced and many of these cases are ready for trial.  Judge Brian Martinotti in Bergen County has been assigned responsibility for overseeing the Stryker Rejuvenate and AGB II cases in New Jersey. He has initiated a mediation process where individual cases are negotiated. Some of these cases have been settled through this process.
The settlement amounts are confidential but it is expected that the settlement amounts are significant because the injuries of those who have had a Stryker Rejuvenate or ABG II removed usually involve complicated surgery to remove the femoral stem. Frequently, this includes an osteotomy which is a splitting of the femur to remove an ingrown femoral stem. After an osteotomy, metal cables are usually required to hold the femur together. This surgery is much more invasive the a replacement of the ball and the cup which is the usual remedy for other failed hip implants such as the recalled DePuy ASR hip implant. The recently announced DePuy ASR settlement sets a base value of $250,000 per hip revision with various reductions and enhancements based upon specific case facts. The recently announce Biomet magnum M2A settlement sets a base value of $200,000 with reductions and enhancements.
Federal Court Stryker Lawsuits in Minneapolis
The federal multidistrict litigation in Minnesota was organized a year after the new Jersey cases began so things there are just beginning. U.S. District Judge Donovan Frank is in charge of the lawsuits in federal court. These cases are not in a class action but are grouped together for pretrial management and will be sent back to the states where they were filed if they do not get settled. That will be several years from now at the soonest. The federal coordinated litigation cases are titled: In Re: Stryker Rejuvenate and AGB II Hip Implant Products Liability Litigation which is docketed in the U.S. District Court in Minneapolis.
Judge Frank issued an Order on March 13, 2014 detailing procedures to set 3-5 cases for bellwether trials in the summer of 2015. Bellwether trials are intended to help each side assess the strengths and weaknesses of the case by preparing for trial and getting some jury verdicts so that settlement values can be established for the other cases. It is highly unlikely that there will be hundreds of jury trials to resolve these cases. This is especially true since we know Stryker is settling these cases in the New Jersey state court litigation. The Judge will have the next status conference on setting these trials on June 14, 2014.
Settlement Summary
Those individuals with Stryker Rejuvenate or Stryker AGB II hip implants that have developed metallosis from the chromium and cobalt generated by the modular necks of these devices and had to have the hip prosthesis surgically removed and replaced have a high likelihood of getting a decent pretrial settlement offer from Stryker over the next few years. Few manufacturers of recalled hip implants have been willing to pay settlement money to those who have not needed a revision or replacement of their recalled device. There are some individuals that need a replacement or revision of their hip implant but cannot get one because of insurance issues or other medical conditions that make the surgery too dangerous. I think those cases could have significant value.
I am happy to answer individual questions for those that do not have an attorney already representing them. My firm is representing individuals in New Jersey state court cases and in federal litigation.
Joseph H. Saunders
800-748-7115
Saunders & Walker, Consumer Justice Attorneys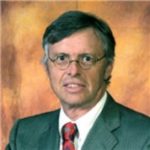 Admitted to both the California State Bar and the Florida State Bar, Joseph Saunders has also practiced in the United States District Court and the United States Court of Appeals. His philosophy is to provide aggressive, quality representation and seek fair compensation for individuals and their families who have suffered injury or death at the hands of insurance companies, large corporations, medical providers or governmental entities.